Sarasota man prepares for 80-mile paddle from Bahamas to Florida to support children with cystic fibrosis
SARASOTA, Fla. - Robert Martini is gearing up to use his skills for his upcoming paddle journey from the Bahamas to Florida. The Sarasota resident said he knows the trip will be long and strenuous, but he's doing it to help others. 
He'll be paddling 80 miles from Bimini, Bahamas to Lake Worth Beach in Florida starting at 3:30 a.m. on June 25. Martini will use a surf ski powered only by his arms, feet and mind – joining others in support of The Crossing for Cystic Fibrosis.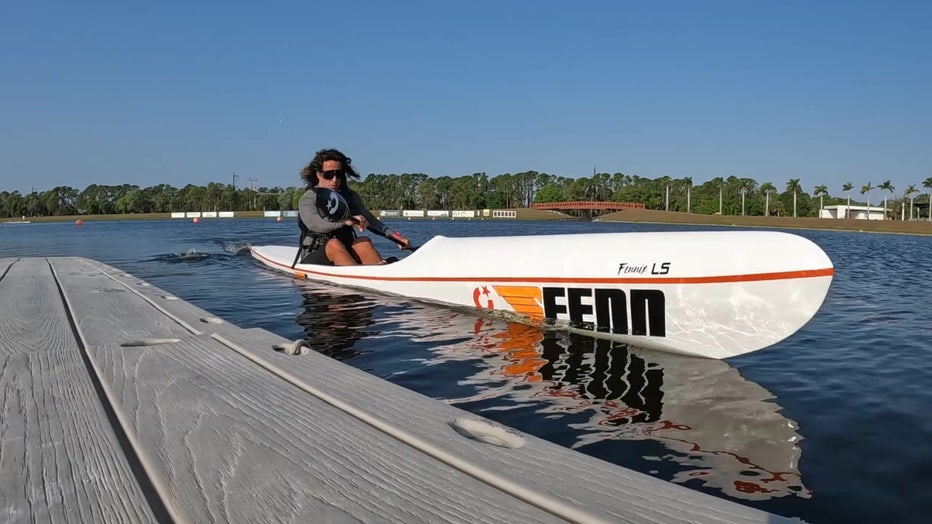 "I'm just mentally tough and pain it will be painful, but you know for me, it's worth it for the kids, especially for somebody that's suffering from cystic fibrosis. They can't barely breath, it's very difficult it's not treatable," said Martini. 
During the nearly 15-hour paddle, he'll focus his mind on his family in Sarasota and on his son's school, Better Life Academy. Locally, he's raising funds to replace playground equipment damaged by Hurricane Ian. 
"I just don't want to let them down too," Martini said. "As a child on the autism spectrum, I'm willing to do whatever it takes to raise money for their school."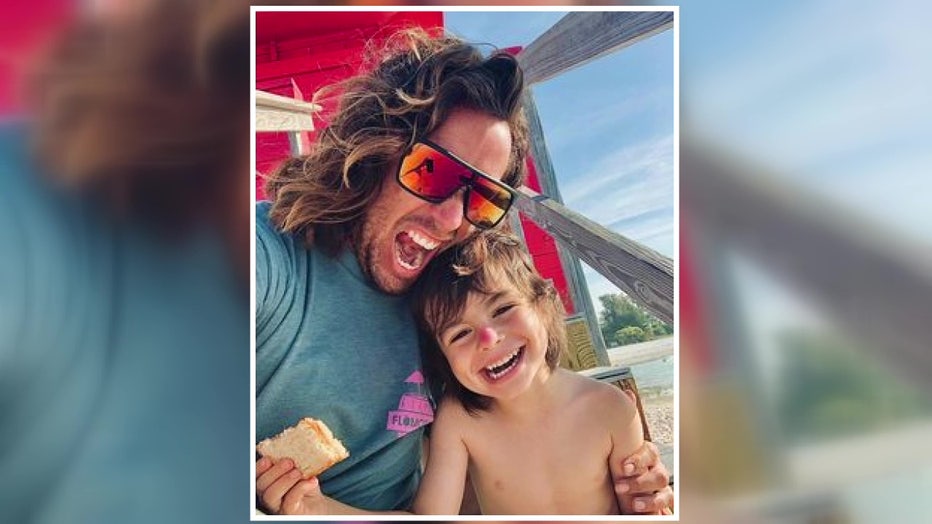 As a lifeguard in Sarasota, Martini lives to help others, even outside of his job. 
"I'm a water man. I like a challenge. This will be my third oceanic crossing, but the first time using a surf ski for an oceanic crossing," he said. "I've done the Molokai to Oahu 32-mile prone paddle board race, and I've done the Catalina Classic in California prone 32-mile paddle board race as well."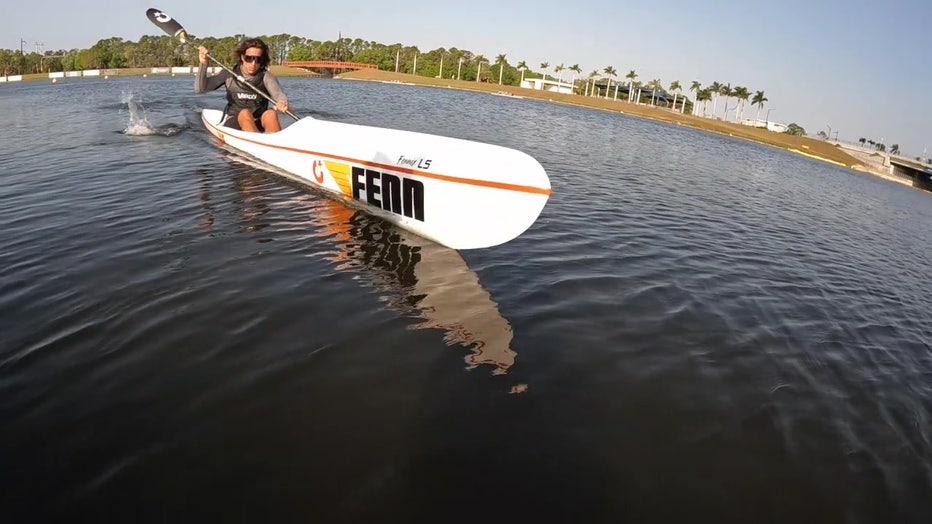 At 38 years old, Martini's experiences on and in the water have prepared him for another moment he's ready to conquer. 
"I'm not really intimidated by the surf conditions or how rough it could be or how dangerous it could be. To me, I see it as a challenge," he said. 
To find out more about Martini's journey, click here.