Scientists watch, wait to see hurricane's effect on red tide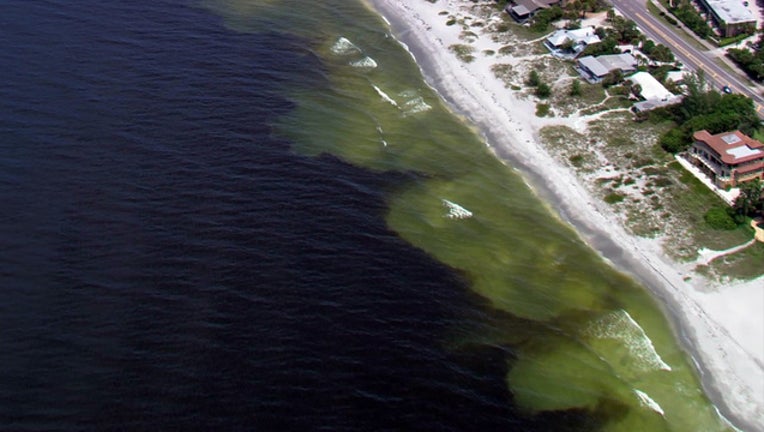 article
SARASOTA (FOX 13) - At Jetty Jack's in Venice, owner Chris Johnson has been breathing a sigh of relief: The smell and the rusty color of red tide seems to have disappeared from the Venice jetties as customers reappear. 
"We've had this steady east wind and it's blown all the dead fish out to sea and it's improved," he said, remaining cautiously optimistic. "We are staying positive and definitely hopeful, but always a little doubt in there too." 
With Mother Nature, you just never know. 
"All the wind has to do is change and come out of the west and blow it all back in," Johnson continued. 
As Hurricane Michael moves along the state's west coast, scientists with Mote Marine Laboratory said it's bringing offshore winds to the area.  That's helping to keep the red tide away, but will it be gone? 
That's a question that isn't so easy to answer. 
"Hurricanes have been known to disperse the bloom to the point where it doesn't come back. They've also been known to mix things up and maybe get more nutrients so after a hurricane there is a more intensive red tide," said Mote's senior scientist, Dr. Richard Pierce. 
Dr. Pierce said the back side of Hurricane Michael will bring onshore winds, so if the red tide is still around, we will know. 
"If the red tide is still here, we will start to get the onshore aerosolized toxins," said Dr. Pierce. 
While there is no clear-cut answer as to whether a storm will break up red tide as it moves through, scientists said this provides them with a learning experience as they document what exactly happens.
"Every time there is a red tide and every time a hurricane comes, it's different conditions," Dr. Pierce added. "So we are learning something every time."