Scott: We'll battle Zika, with or without feds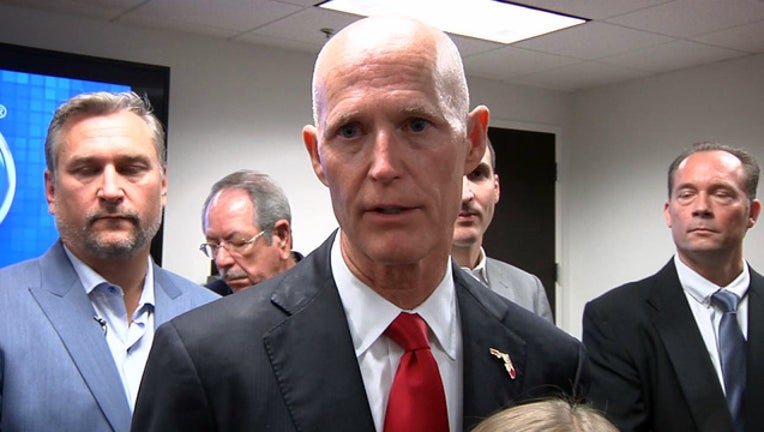 article
SARASOTA (FOX 13) - Governor Rick Scott is on a mission.  He says it is perhaps his most important one since taking office.
"I want to make sure everybody in our state stays safe," he said.  "I want to make sure all those visiting our state knows this is a safe state."
Overseeing the state's fight against Zika virus has become a full-time job.  He said he could use a little help from the feds.
"I am still frustrated with the federal government," Scott said Monday morning in Sarasota County.
The governor wants Congress to approved more funding to fight Zika.  And he wants the CDC to send 10,000 more Zika preparedness kits to Florida.  But the help hasn't arrived.
"The president and Congress need to come together. They have not been a good partner," he complained.
So for now, the state goes at it alone. The governor said he will spend as much state money as it takes to prevent, contain, and prepare for Zika outbreaks.  That includes free Zika testing for all pregnant women through local health departments, since Zika can cause birth defects.
"The most important thing as the governor I need to make sure everybody understands what is going on. That's what we do. But also make sure everyone understands the state prepares," he continued.
Scott said mosquito control efforts have been beefed up statewide.  That includes more aggressive spraying by county governments and educating the public on its role in preventing Zika.
"Make sure everybody understands what their responsibility: no standing water, wear protective gear, wear bug repellent," he said.
It seems like simple advice, but the governor said it works.  And when the next outbreak does happen, he said Florida will be ready -- with or without the federal government's help.
"I will spend the money it takes to keep every citizen in our state safe," he insisted.