See the thrilling side of Florida at Canyons Zip Line and Adventure Park
OCALA, Fla. - Tucked away in a little part of Florida just north of Ocala, there is a place you would never expect to find. The old rock quarries make the perfect place for adventure at Canyons Zipline and Adventure Park. 
This zipline tour takes you high above a part of the Florida that looks more like the Georgia mountains. 
"That's what everyone says when they come here. They see the billboard, they see the barn, then they come back here and they're like, 'Oh my gosh. Where has this been my whole life?'said manager Austin Cutter. 
The canyons are manmade, but beautiful just the same. 
"Back in the 1910s and 20s this was an old rock quarry mining for limestone, little bit of phosphate back when they reached the level they're at now they hit the Florida aquifer and that's where you see all the water out here today," Cutter explained.
And the 12-line, 2-rope bridge course is rigorous.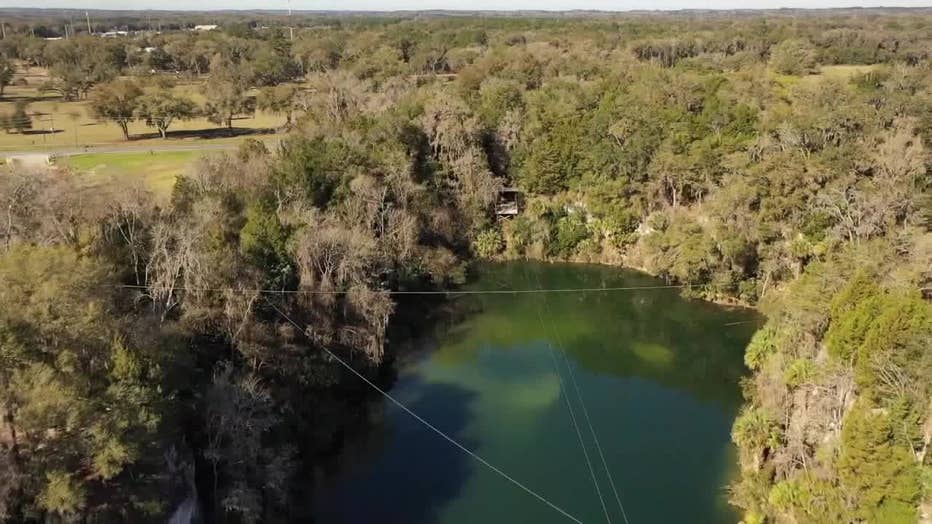 "The rope bridge is a completely different experience than the zipline," he said, "Your harness is still attached to you, but you can't feel it holding you, so you feel like you're free-walking on this bridge. You get to stop right there in the middle and look at your surroudings, like I'm 80 feet in the air and just walking here. It's wild."
If you're scared of heights or you've never been ziplining before, fear not. You go through a ground school to make sure you're comfortable with the instruction. 
"You need to absolutely trust your guide. Trust your gear. The guides, they're trained. They know exactly what they're doing and what to do in any situation that could arise," Cutter said.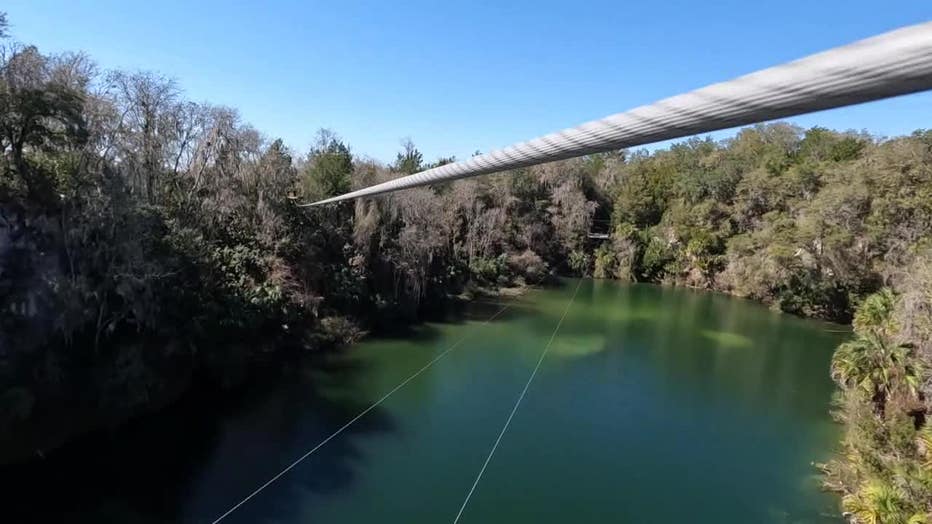 Guides Adrian and Seth make it fun, too. They know how to joke and laugh at the perfect moments to ease the nerves. 
"Everybody is like a big family out here," Austin explained. "Everybody wants to have a good time. It's hard to not have a good time when you're ziplining, you're meeting people from everywhere. It's just wonderful."
At the Canyons, they have the fastest zipline in Florida. Each stretch has it's own nickname and that one is called Speed Trap. 
It's 1,100 feet long and about 130 feet high, but then you swoop down five or 10 feet over the water at 40 to 45 miles per hour.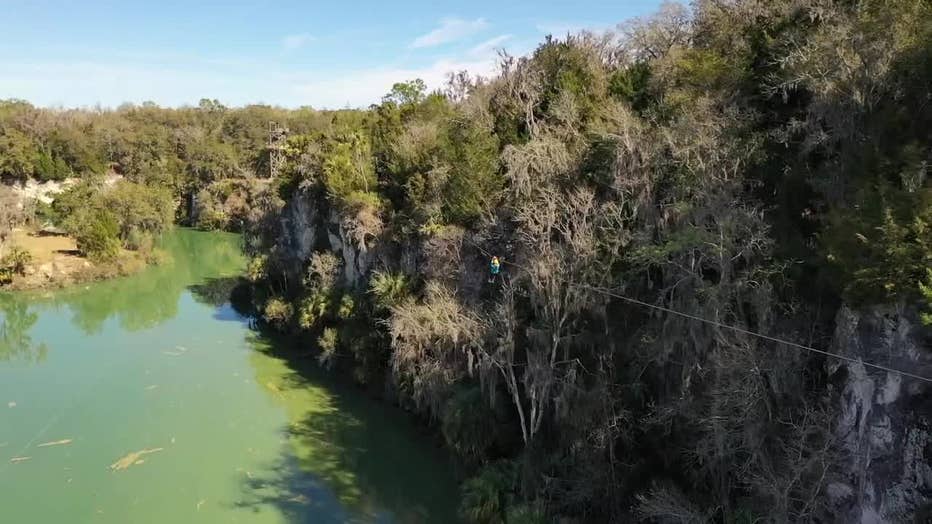 Once you do those first few, you feel the harness has you, you just feel wonderful the rest of the time. It's a rush especially off of Speed Trap where you're going 45 mph. You feel like a bird flying through the air, screaming, everything is just lifted off. 
For the best ride and speed, the signature move is called the cannonball. You lean back, put your legs up like a cannonball flying through the air. and you're off. 
"So the feeling, when you step off of one of our ziplines, you step into it, you drop a little bit on the cable. It's not quite like a rollercoaster. You're not quite weightless, you feel your stomach go up a little bit. You feel more of that rush of wind coming at you," Austin said.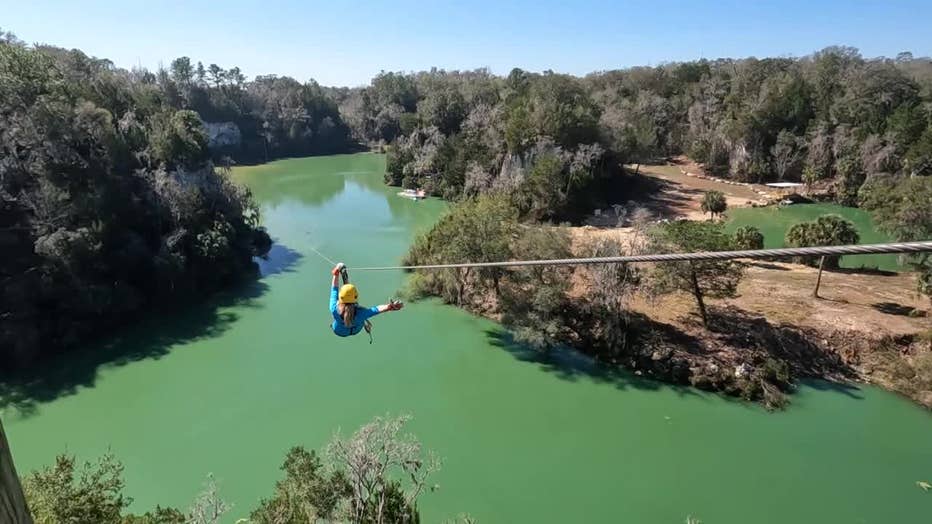 There is a weight range, between 70 and 270 pounds and kids as young as eight are welcome. A few weeks ago, a 96-year-old woman was out on the course. Just about anyone can do it.
Visit www.zipthecanyons.com for more information.