Semi truck driver rescued after crashing into Manatee River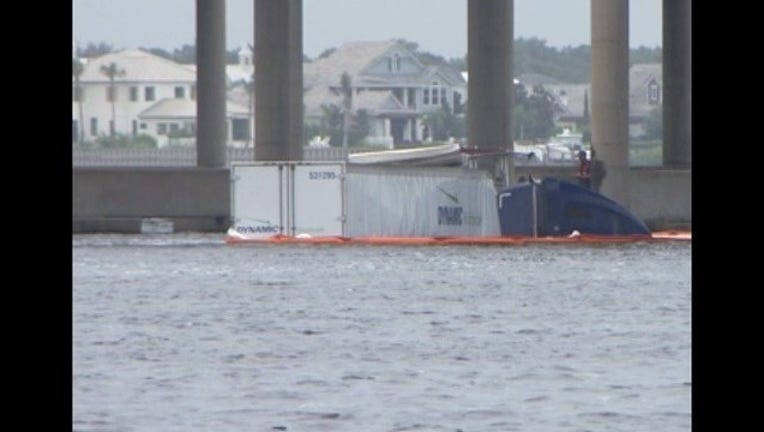 Crews are working to haul a tractor trailer from the Manatee River after plunging into it Saturday night.
The semi was northbound on I-75 when it veered, smashed through a concrete barrier, and tumbled off the Jeff Young Bridge at Mile Marker 224.
The driver, a man from New Jersey, survived the fall. Good Samaritans made sure he didn't drown after the accident.
Robby Smith and his friends watched the truck slam through the barrier and splash into the river during a thunderstorm. They were stunned at the sight, but didn't hesitate.
They immediately hopped in their boat and raced to the semi. Water had swamped the cab, with 29-year-old Timothy Dale still at the wheel.
"He was about waist deep in water," said boater Robby Smith. "The water was about up to his chest. He was still in his seat belt and everything. And he was like, 'I can't swim.' So, he wasn't getting out of that truck. He was happy to see us."
The impromptu rescuers said diesel had soaked Dale's body. They helped wash the fuel off him until paramedics arrived.
The Florida Highway Patrol tells us Dale had only for minor injuries after the crash. He'll be cited for careless driving.