Seminole County student pricks 2 kids with needle found at bus stop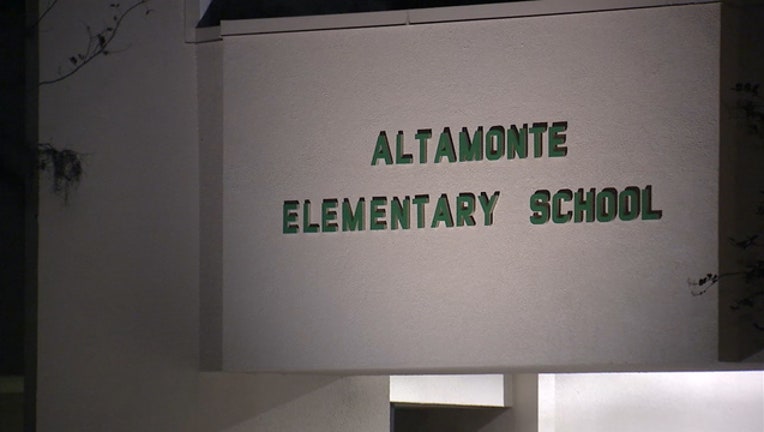 article
ALTAMONTE SPRINGS, Fla. (WOFL FOX 35) - The Seminole County School District says a child pricked two other students with a needle that was found on the ground.  Now, authorities are trying to make sure no one was exposed to anything dangerous.
"Their bus stop is right there," gestured Ed Gibson, who says he noticed a needle outside the Waterside at Cranes Roost condominium complex on Thursday morning.  "Looked like one of the needles the diabetics use in their stomach, and I went and told the maintenance guy, and he went and got some gloves and we went over there and it was gone."
Seminole County school administrators say a very young child from Altamonte Springs Elementary picked up the syringe at this bus stop and brought it on the bus.  A child who is said to have witnessed the incident explained that the student with the syringe pretended to be a doctor and stuck two others with the needle.
School administrators say out of the two students pricked, one had the syringe possibly puncture the skin.   Officials say the students were sent to the hospital for screening. They are asking parents to talk with their kids about the dangers of needles.  
One mom, Shaqulella Horn, has a message for the person who left the needle behind.
"They're kids, they're innocent. If you're not going to think about yourself thing about someone else."
Gibson adds,  "'How disgusting it is?' Is what goes through my mind, or 'How bad it really could have been on that bus?'"
Police say since there was no criminal intent, there won't be a criminal investigation.