Sen. Bob Graham applauds Congress' veto override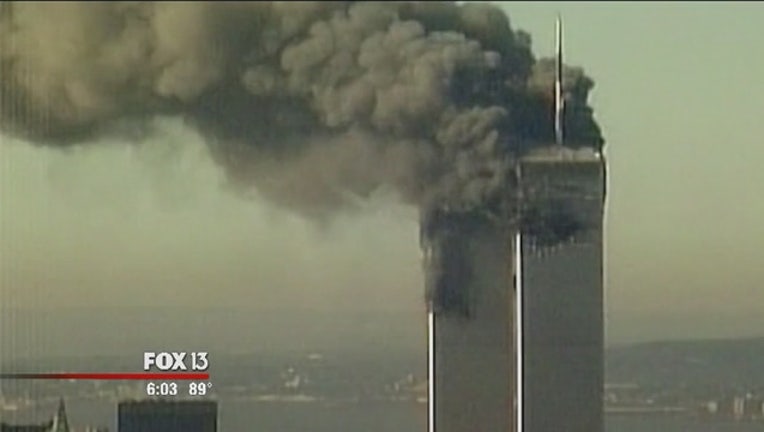 article
TAMPA (FOX 13) - President Obama blasted Congress for overriding his veto of legislation that will allow families of the victims of 9/11 to sue Saudi Arabia in federal court for playing a role in the attack whose precise role is still unclear.
"Well, I think it was a mistake," President Obama told CNN. "I wish Congress had done what is hard."
The president said the legislation could set a dangerous precedent, where anytime an American troop or unit is accused of wrongdoing, America could face lawsuit.
"The concern that I have had has nothing to do with Saudi Arabia, per se, or my sympathy for 9/11 families. It has to do with me not wanting a situation where we are exposed to liabilities for all the work we are doing around the world."
Only one senator voted for the override, along with 77 house members. Rep. David Jolly (R-St. Petersburg) is the only Florida Republican to agree with the president.
"Consider the number of times our nation intervenes for the cause of freedom and security, now consider if our personnel were subject to civil liability in those nations."
Former Florida Sen. Bob Graham recently won the fight to get 28 pages released of long-classified 9/11 documents that tie elements in the Saudi government to the 9/11 hijackers.
He hopes the renewed focus will lead investigators to release investigative reports, in both Florida and New Jersey, that will increase the public awareness of the alleged Saudi role in the 9/11 attacks. 
What did the Saudis know, and when?
"It is also going to open the floodgates to information," said Graham. "I know some of what the attorneys representing the families have been developing. It is really going to convince people the Saudis were not our allies."
Rep. Vern Buchanan (R-Sarasota) released a statement saying, "The legislation restores a long-established principle of American law that foreign governments are not immune from their role in aiding acts of terrorism."
The veto was beaten by 58 votes in the house.
Both of Florida's senators, Bill Nelson and Marco Rubio, voted to allow the families of victims to sue.
Only Sen. Harry Reid, the minority leader, sided with the president.