Serious injuries for mom, toddler hit by car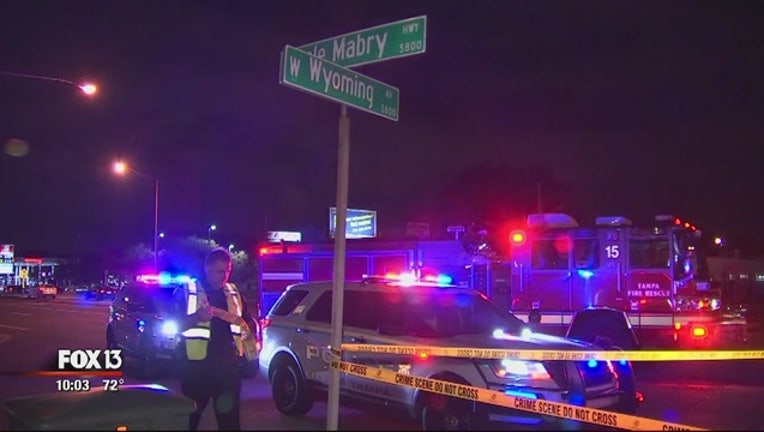 article
TAMPA (FOX 13) - Police say a mom and child hit by a car Wednesday night suffered serious injuries.
Cassandra Marie Spicola was crossing Dale Mabry Highway near Wyoming Avenue just before 6 p.m., along with 5-year-old Jordan Williams and 18-month-old Noah Spicola.  Police say they were not in a crosswalk when they were hit by a southbound car.
The driver stopped and cooperated, though he was visibly shaken as he told first responders what happened. Tampa police say neither speed nor impairment were factors and he has not been charged.
"This poor driver. He didn't even see them," a witness told FOX 13 News. "There needs to be another crosswalk."
All three pedestrians, meanwhile, were hospitalized.  Police say Spicola, 29, and the toddler suffered the worst injuries.
"Just praying the baby will be OK, the mom will be OK, and everyone involved will be OK. Hopefully, they'll pull through and be fine," said family friend Rachel Briscoe said late Wednesday.