'She's so vulnerable': Exotic toucan stolen from animal sanctuary in Tampa
TAMPA, Fla. - A non-profit animal sanctuary in Tampa is offering a reward after someone broke into the farm and stole an exotic toucan, the organization's founder said Friday.
Armando Gort, who founded Horsepower for Kids Animal Sanctuary on Racetrack Road almost 30 years ago, said someone first tried to cut the padlock on the toucan's cage before busting open the latches and taking the bird.
"It's pretty upsetting," said Gort. "We're worried now. We've got to update our cameras to make sure this thing doesn't happen again because there are a lot of animals here, and we worry about that."
Gort, who contacted the Hillsborough County Sheriff's Office to report the theft, believes someone targeted the toucan, named Maggie, because of the value of the birds; he said they can be illegally sold for up to $10,000.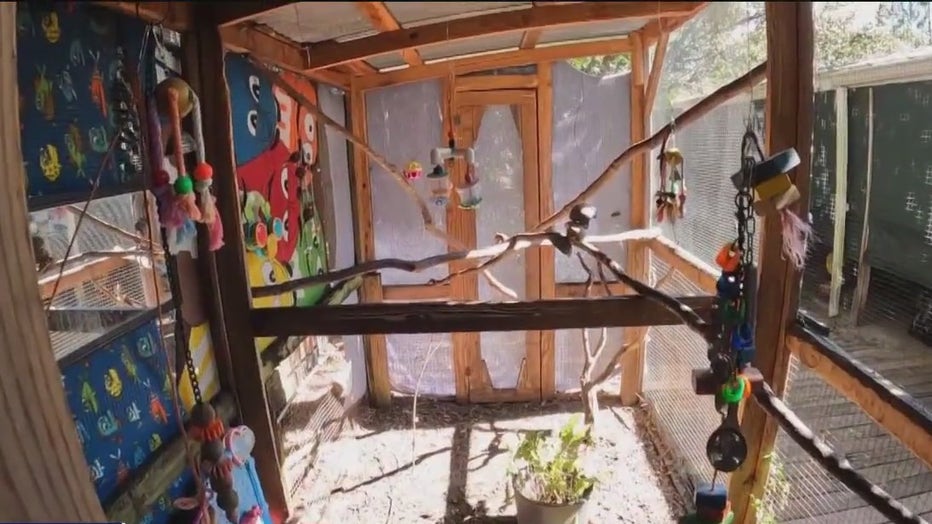 According to Maggie's caretaker, Karen Kalbaugh, however, stress like this can be fatal for these types of birds, which also require extra care.
"It's very upsetting, because I took care of her for a year, I'm very fond of her, and she's just a beautiful animal," Kalbaugh said. "She's so vulnerable and the thought that she's in the hands of people that don't care about it is just upsetting to me."
Horsepower for Kids is offering a $2,500 reward for the Maggie's safe return. Gort, however, would prefer the person who took the toucan to do the right thing and return it.
Anyone with information should call Horsepower for Kids or the Hillsborough County Sheriff's Office.