Shortly after draft, Winston shares then deletes crab legs photo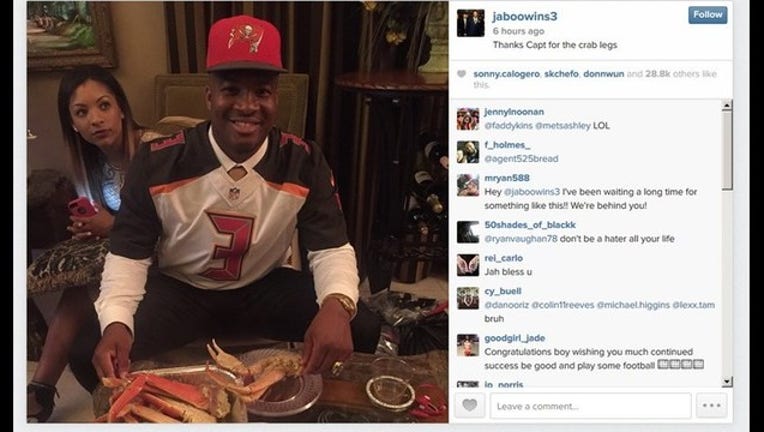 article
Well, that didn't take long.
Just hours after getting the news that the Tampa Bay Buccaneers had drafted him No. 1 overall, Jameis Winston had to do some social media scrubbing.
The Bucs' new face of the franchise posted a photo of himself eating, of all things, crab legs on Instagram and Twitter, an ironic move considering the occasion.
Surely Winston is a big fan of crab legs, which is no harm, no foul. But the posting a photo of it on the night of the draft created a firestorm among fans and sports media.
Winston, of course, ran into legal trouble while at Florida State for walking out of a Publix with crab legs. He later claimed that they were given to him by an employee wanting to "hook him up."
Perhaps Winston was posting it as a sign to show he's moving on, or perhaps he didn't consider it to be a big deal at all.
Later, he did. The photo was deleted from his account.