Sign of the season: New Publix holiday commercial debuts
LAKELAND, Fla. - For many Floridians, it's a holiday TV tradition. We're getting a first look at the new Publix holiday commercial and, like those in the past, some may watch it and shed a tear or two. 
The Lakeland-based grocery chain began producing holiday commercials nearly 30 years ago with 'The Last Train Home.' It was the title of the jazz instrumental by Pat Metheny that accompanied images of families returning home and celebrating the holidays. There was no announcer and no advertisement for groceries. 
At the time, it was seen as groundbreaking. Others have since followed.  
"We focus on those memorable moments because we want to demonstrate to our customers that we know what's important to them," said Tim Cox, who leads the Publix creative team.
Cox's team works with an advertising agency to produce the spots, which amount to mini movies and take months to create.  He says customers contact Publix about the commercials and look forward to their debut.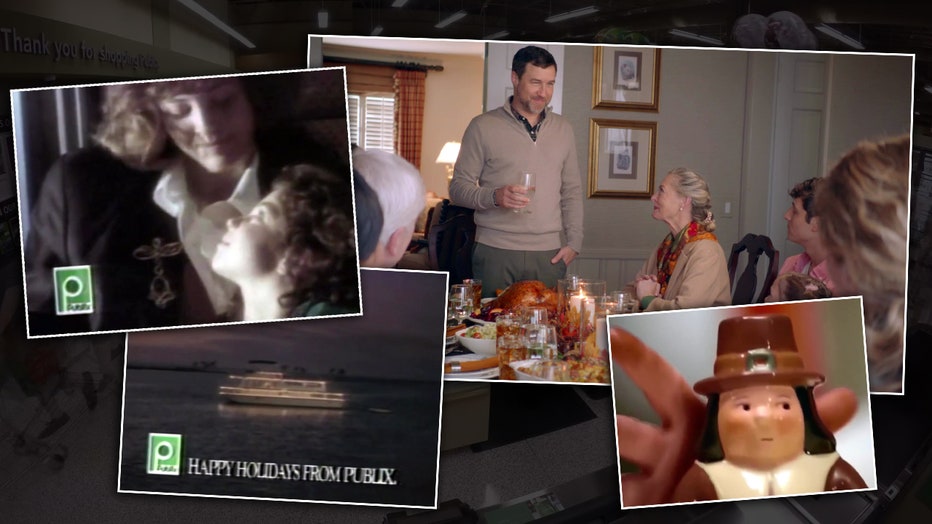 "Every time we're developing a new spot, to be honest with you, yeah, we feel the pressure," said Cox. "We don't want to let our customers down." 
The 2018 spot is set in a family kitchen, focusing on a mother and her son, who returns home for a holiday break. At first, he has no time for mom, but in the end, it's a tender moment. 
The commercial won't debut on TV for a few more days, but you can see it online as of today at www.publix.com/thanksgiving or in the player below: