Skyway Bridge traffic flowing after earlier crash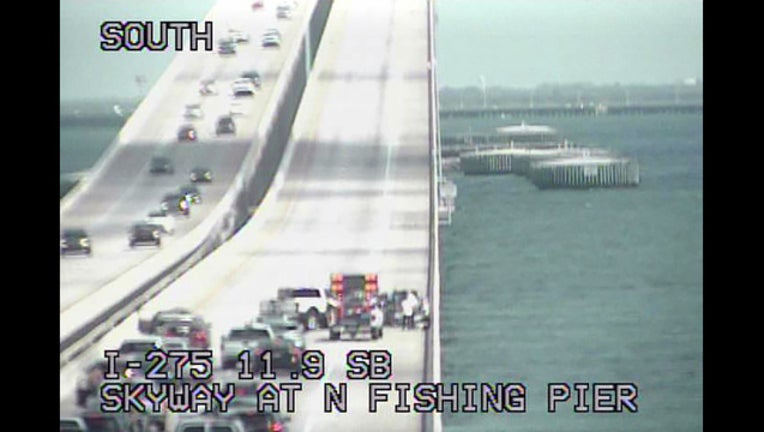 TIERRA VERDE (FOX 13) - A crash on the Sunshine Skyway Bridge closed some southbound lanes Friday afternoon.
The scene of the accident is near the bottom of the incline before the north slope of the bridge. All southbound traffic was blocked earlier, though all lanes have reopened since the wreck.
Traffic approaching the bridge remains slow.
There was no immediate word about the cause of the crash or status of those involved.