Some fear Siesta Key's 'old charm' will fade as commissioners eliminate hotel density restrictions
SIESTA KEY, Fla. - An eight-story, 170-room hotel called the Calle Miramar will now sit on less than one acre of land on Siesta Key.
"As we sit here, this will probably be the most important vote you will take in your political life," said Sarasota County Commissioner Nancy Deter.
Sarasota County Commissioners Nancy Deter and Christian Ziegler voted no.
"This does set a precedent because it gives people things they don't have a right to. I think as commissioners we should take the time and we can do this a little bit better," explained Deter.
But Commissioners Mike Moran, Alan Maio and Ron Cutsinger said yes.
READ 'Save Siesta Key' explores incorporation to have a louder local voice
"We heard testimony this is a much-needed amenity," commented Cutsinger.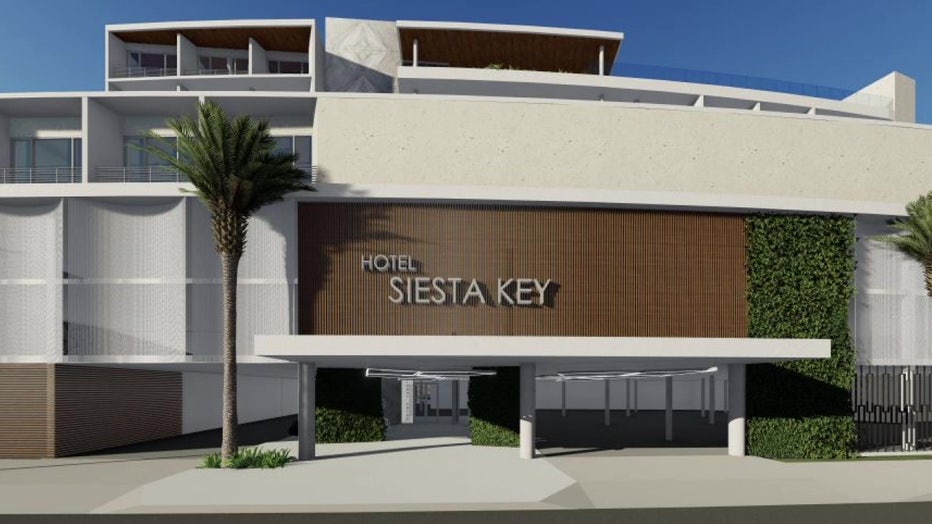 Their votes could change the face of Siesta Key and Sarasota County in the future. Density restrictions to all hotels across Sarasota County will now be eliminated.
The Siesta Key Coalition believes extra visitors to the Key without proper changes will only add to local headaches.
"We love our visitors, the problem is we only have two access bridges and one main road that runs along the beach and during peak times it averages close to an hour for people to even get on the barrier islands," stated Mark Spiegel a Siesta Key resident and President of Siesta Key Coalition.
READ Battle over the beach: Siesta Key residents block public access, citing 2018 law
Some business owners like Clayton Thomas the owner of Clayton's Siesta Grill said the larger hotel was the one-piece Siesta Key lacked.
"The hotel will provide some things that Siesta Key needs. You've got all those VRBOs out there that will end up next to somebody's home and they are in a party mode for a week's worth of time," he said.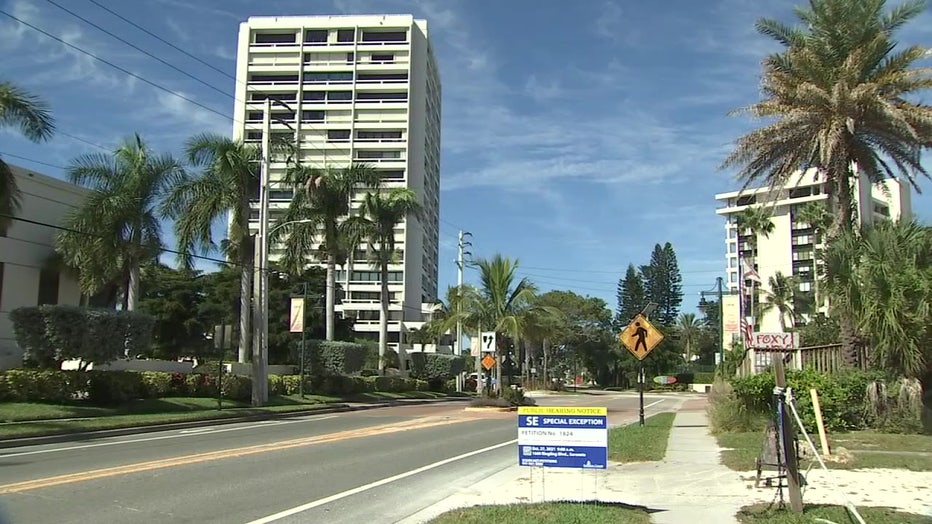 Concern continues to grow. Steve Cavanaugh the board chair for Siesta Key Chamber of Commerce said the chamber would welcome a boutique hotel, but hoped Calle Miramar would reconsider changing their plans.
"This one passes. We are going to have at least three others if not four others and hundreds and hundreds of hotel rooms," said Cavanaugh.
As some say, the old charm of Siesta Key could soon disappear.
"It will absolutely without question change the charm," said Cavanaugh. 
CONNECT WITH FOX 13: