Someone in Lakeland is an $18 million FL Lotto winner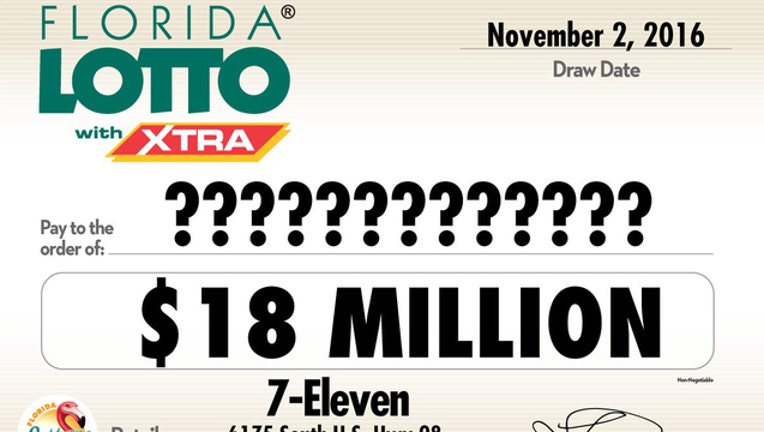 LAKELAND, Fla. - Someone in Lakeland is about to be $18 million richer!
The Florida Lottery confirms that someone purchased the winning Florida Lotto ticket at a 7-Eleven in Lakeland. 
The winner hasn't come forward yet. 
The ticket was purchased at the 7-Eleven at 6175 South U.S. Hwy 98.
The winning numbers were: 2-4-9-14-18-39-x3
Hopefully whoever it was still has their ticket and is making some big plans! Congratulations!