Traffic backed up Monday morning on I-275 after trailer overturns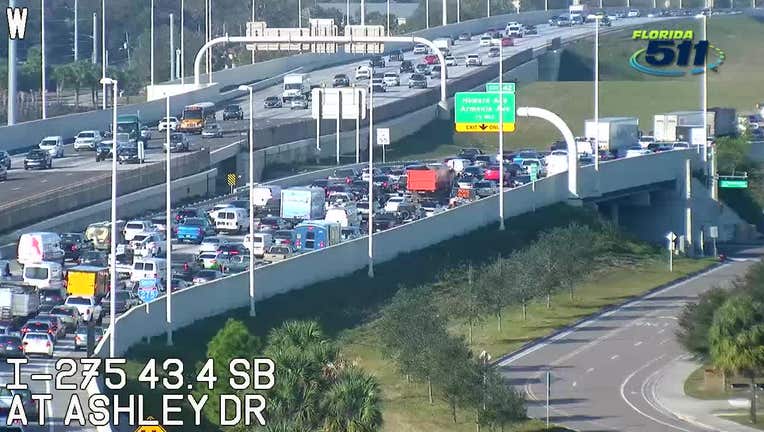 article
TAMPA, Fla. - The debris from a flipped truck may have been cleaned up, but the damage to the morning commute for those in Tampa was done.
A truck carrying roofing materials crashed Monday morning along the southbound lanes of Interstate 275 near the downtown exits. At least one other vehicle was involved in the collision.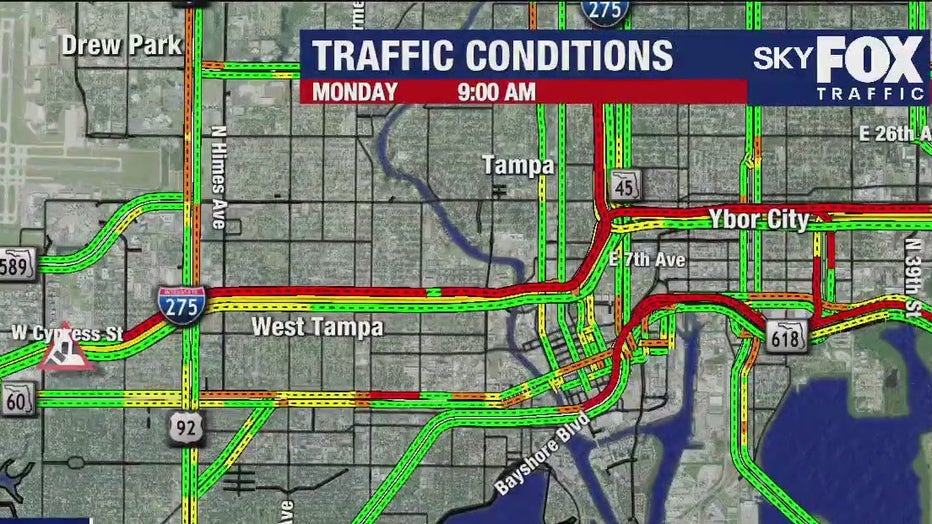 The events leading up to the crash were under investigation.
As of 9:20 a.m., traffic was backed up for miles. It finally cleared out before noon.