St. Petersburg City Council remains in stalemate over Rays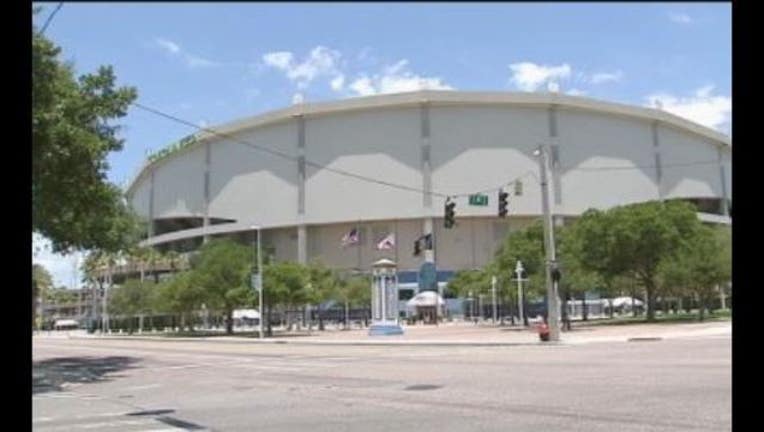 On the surface the stadium stalemate between St. Petersburg's city council and the Tampa Bay Rays remains unchanged.
Thursday, toward the end of a city council workshop that lasted more than five hours, a 4 to 4 straw vote again stymied a deal to let the franchise explore future stadium sites in Hillsborough County.
The vote was 5 to 3 in December when the city council formally rejected the same proposed "look-and-see" loophole in the lease on Tropicana Field.
"I would like the Rays to stay in St. Petersburg" councilman Steve Kornell said, "I'm not willing to give that up." Kornell voted against the lease modification both times.
On the other hand, council member Amy Foster voted "no" in December and "yes" Thursday.
She and other council members also saw a brief presentation by USF-St. Petersburg architectural students.
As a class project they prepared several conceptual plans for redeveloping Tropicana Field's 85 downtown acres.
After seeing those possibilities Foster told her peers, "I think we'll be OK with baseball here, or with baseball having moved along." She also noted "I do think the conversation has evolved in many ways to if you're not you're not happy here, then let them (the Rays) go."
That would not surprise Eckerd College political science professor Dr. Anthony Brunello, who lives and works in St. Petersburg and is a Rays fan.
"The expectation that they will leave and that we'll still be OK if they do is something that's sort of come into the conversation" Brunello told FOX 13 News. "We're in a phase now where most people have come to expect at some point down the road the Rays are going to leave Tropicana Field", Brunello said.
Another harsh reality was found in a staff analysis prepared for Thursday's workshop.
City economic development staff reviewed articles in academic publications on the impacts of sports facilities.
"In contrast with the claims of prospective stadium impact studies, the academic consensus is that stadium construction and sports franchises do not promote economic growth at the metropolitan level" the reports states. According to the report, "Job creation and income growth is either unchanged or even less than if the stadium had not been constructed".
There was no mention of that passage in Thursday's lengthy workshop discussion.