St. Petersburg leaders receive report on reoccurring odor in Childs Park neighborhood
ST. PETERSBURG, Fla. - The St. Pete City Council went over a 167-page report that addresses an odor in the Childs Park neighborhood that residents have been smelling for years.
It's a top issue for the majority-Black neighborhood. Residents in the area have complained about the smell for years. The report already focuses on the concern of the concentration of industrial buildings next to homes with "minimal resources" spent on monitoring air quality.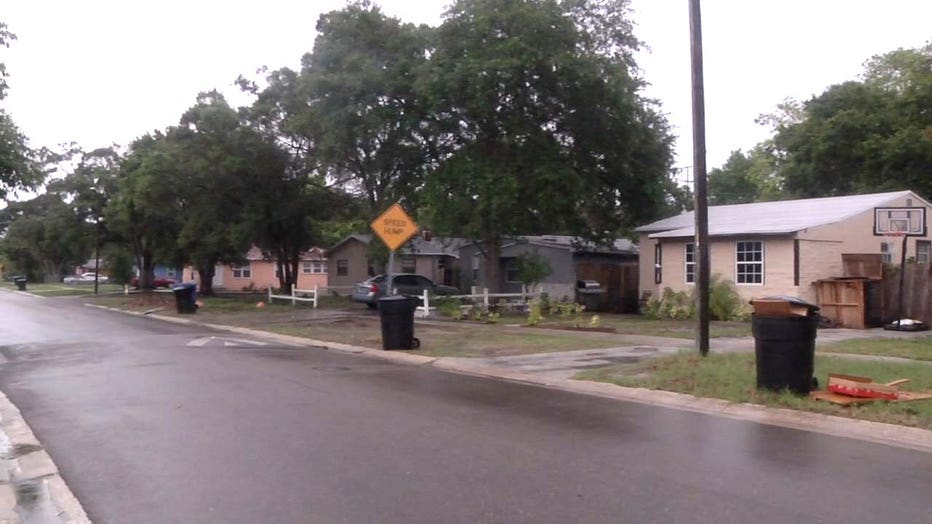 File image of street in Childs Park neighborhood.
The report said with the information that was gathered, there's not enough evidence that shows nearby industrial businesses are emitting pollutants that are harmful. The report also said more air quality studies need to be done.    
READ: Shore Acres opens revitalized rec center to public
Caprice Edmond, is a former schoolteacher who worked in the area, she's now on the Pinellas School Board. She complained to city and county leaders after saying sometimes the smell forced her to go indoors.   
"People deserve to breathe clean air," Edmond told FOX 13. "We have to keep researching, we have to find out." 
The report, or city council didn't have any solutions to stop the smell. City leaders said Thursday more investigating needs to be done.