Florida attorney general warns of 'zombie drug' after hundreds of overdose deaths
TAMPA, Fla. - It's an FDA-approved tranquilizer for animals, but Florida Attorney General Ashley Moody says people are using it to get high. 
It's called xylazine, and her office issued a warning to Floridians Wednesday after she says hundreds of people in the state have died from overdoses. 
According to the United States Drug Enforcement Administration (DEA) they've seen a sharp increase in the trafficking of fentanyl mixed with xylazine. 
READ: Mexican president says lack of hugs caused US fentanyl crisis
"Xylazine leaves skin rotting lesions at the injection sites and often leads to amputations," Florida Attorney General Ashley Moody said. "We've seen hundreds of deaths in Florida involving xylazine, and it has now been found in 48 states across the US."
When it's injected it cuts off circulation, causing the user's skin to peel or rot sometimes to the bone.
"It's producing these open sores that it's eating their flesh basically," former drug addict Frank Rodriguez told FOX News. "It almost looks like, for lack of a better term, like the walking dead zombies."
Rodriguez says he's witnessed first-hand people on the drug.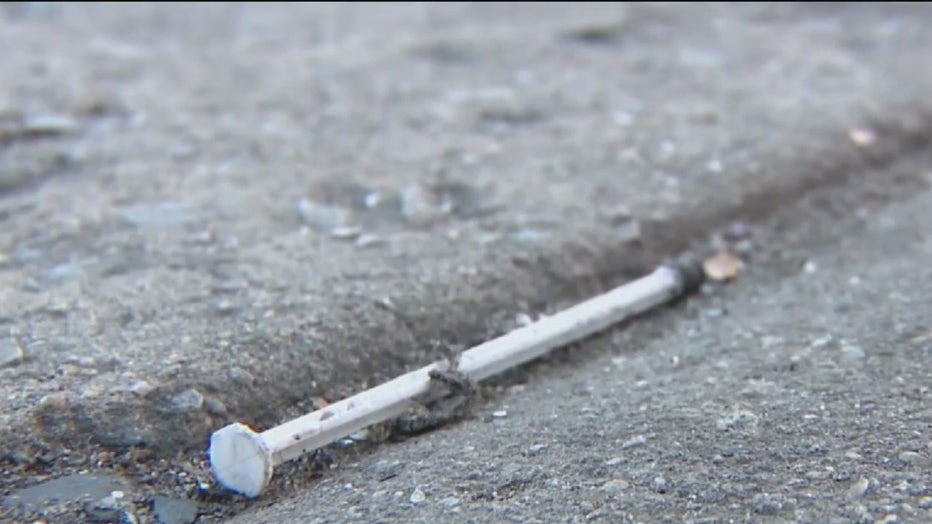 MORE: Gov. DeSantis announces plans for more than $205 million from opioid settlement
"When you're in a group of three or four people you can smell rotting flesh, and you know that at least one of them is suffering from these open sores," Rodriguez said.
Lab reports from the DEA show that in 2022 about 23% of fentanyl powder and 7% of fentanyl pills seized contained xylazine. According to Moody's office, last year at least 236 Floridians overdosed and died with xylazine in their system.
With xylazine resistant to narcan, Moody says it's only adding to the ongoing opioid crisis.
"I'm urging everyone never use illicit drugs. Just one pill or one use can kill," Moody said.
The DEA says while narcan doesn't reverse the effects of a xylazine overdose, they say experts still recommend administering narcan if you think someone is having a drug poisoning.
As for where the drug is coming from, the DEA says two main cartels in Mexico are using chemicals largely sourced from China and believe they are responsible for the vast majority of the fentanyl being trafficked into the US.