Stats: Police officer deaths on decline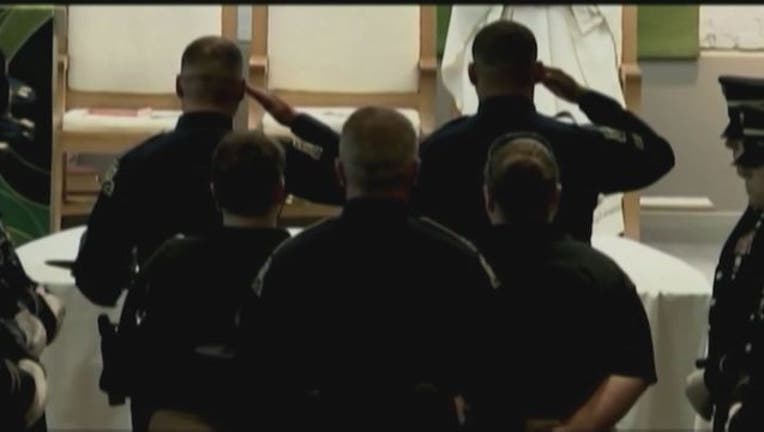 TAMPA (FOX 13) - Fox Lake, Illinois police lieutenant Joe Gliniewicz is the eighth officer killed by gunfire in our nation just since last month.
Last week near Houston, Deputy Darren Goforth was ambushed and gunned down while filling up at a gas station.
Their murders follow a wave of controversies, protests, and tensions across the nation from Charleston, to Ferguson to Baltimore and beyond. Some politicians and law enforcement officials fear those tensions may be inciting more deadly gun violence against police.
However, there is no clear evidence of this in available stats. According to the non-profit Officer Down Memorial Page, officer deaths in the line of duty are down one percent this year, while officer deaths by gunfire are down 17 percent
The long-term trend shows the number of officer fatalities has generally declined since the 1970s. But while the general trend is down, there was a spike in officer deaths from 2013 to 2014. Specifically last year, we saw a spike in deadly ambush attacks on law enforcement.
LINK: See the stats