Stone crab fishermen struggle after red tide devastates population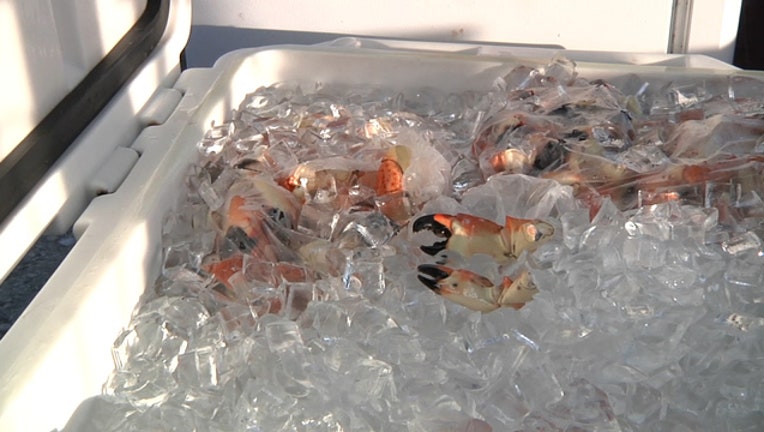 ANNA MARIA ISLAND, Fla. (FOX 13) - Last year went down as a rough year for many Bay area fisherman, and 2019 isn't off to a great start, either.
According to Capt. Anthony Manali, who has been in the fishing and crabbing business for 50 years, this is the worst stone crab and mullet season he's ever experienced.
"I've never seen the crabs just go to the North and vanish from the South," said Manali.
Biologists with the Florida Fish and Wildlife Conservation Commission said they've noticed "considerable decreases" in stone crab landings this season, and believe it's because of red tide.
According to state scientists, crustaceans were once believed to be resistant to the red tide toxin, but this most recent red tide event proved otherwise. They said stone crabs can usually handle low dissolved oxygen levels, caused by red tide, but over long periods of time their food sources start to die off. Prolonged exposure to the toxin can also lead to increased mortality.
FWC said it's still too early to assess the status of the stone crab population, but scientists continue to monitor the trends.
Manali said he's been crabbing farther offshore, but at this rate it's nearly pointless.
He's optimistic stone crabs will bounce back, but for now Manali said he's switching gears and focusing on fishing grouper and snapper. "We're used to weather, we're used to nature, we're used to storms, so we kind of go with the flow around here."