Store clerk fights back during armed robbery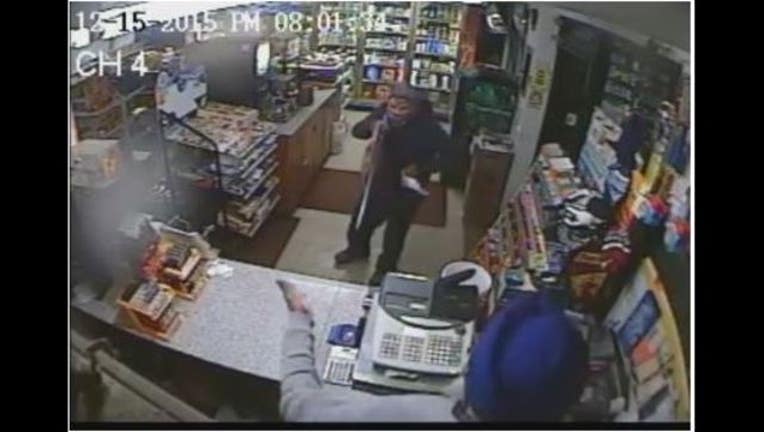 A store clerk turned the tables on an armed suspect who was holding up a New York mini mart.
The New York State Police are searching for the suspect who walked into the gas station holding a shotgun and demanded money from the clerk.
In the surveillance video, the clerk is seen putting money into a bag, and then when the suspect isn't paying attention, the clerk tries to grab the gun. A short struggle ensues and the armed suspect is seen fleeing from the store with the clerk chasing him.
The suspect did manage to fire a round from the shotgun police said, but it struck the ground.
Police are still searching for the suspect.
VIDEO: