Strawberry Festival tickets on sale today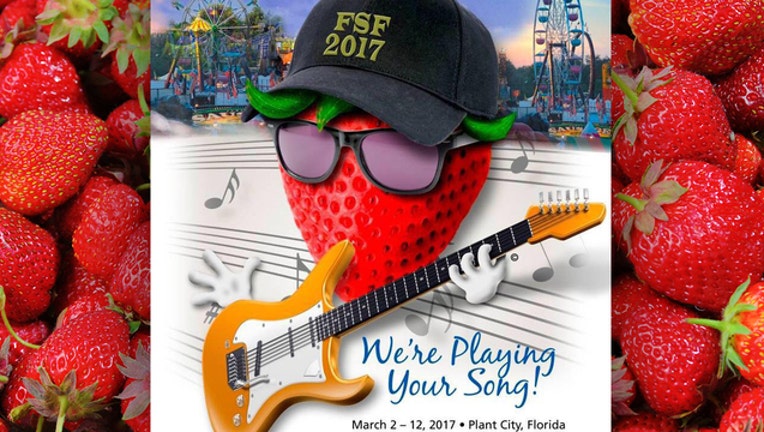 PLANT CITY (FOX 13) - Tickets to the Florida Strawberry Festival's headline entertainment shows will go on sale Thursday morning at 8 a.m. 
Twenty-four shows including Little Big Town, Rascal Flatts "RHYTHM & ROOTS" Tour, Willie Nelson and Family, Patti LaBelle, for KING & COUNTRY, NEEDTOBREATHE, 3 Doors Down, the Blues Brothers and more comprise the variety of entertainment offered in the 2017 lineup.
"We were able to secure some of today's top acts as well as musical legends," said Florida Strawberry Festival General Manager Paul Davis. "We are proud of the lineup and have worked hard to book shows that everyone will enjoy."
Tickets for each show can be purchased online at www.flstrawberryfestival.com, over the phone at 813-754-1996 or at the Amscot Main Ticket Office located at 2209 W. Oak Avenue in Plant City.
Advance tickets for admission are also available beginning Thursday and can be bought while purchasing tickets for shows. Advance admission tickets are $8 for adults, $4 for children 6 to 12 years old and children 5 years old and under are admitted free. Beginning in late January, advance admission tickets can also be purchased at participating Publix Super Markets throughout West Central Florida.
"Buying your tickets early is the best way to secure better seats," said Davis, "and they make great stocking stuffers."
The Florida Strawberry Festival is an 11-day community event celebrating the strawberry harvest of Eastern Hillsborough County.  Each year, nearly 600,000 visitors enjoy the festival's headline entertainment, youth livestock shows, exhibits of commerce and, of course, its strawberry shortcake. This year's festival takes place March 2-12 in Plant City.
For more information, visit www.flstrawberryfestival.com.