Struggling students get extra help on Saturdays
TAMPA, Fla. - Instead of sleeping in on their Saturday, hundreds of students in Hillsborough County are using their weekend to head back to class. It's all a part of the Hillsborough County School District's Saturday Academy, a way for students who may have fallen behind during the beginning of the COVID-19 pandemic to catch up. 
"They are so excited to come, they missed school. We've had some kids on Friday afternoons in the car line begging their parents, 'Please mom, please,'" said Principal Emily Tirelli of Desoto Elementary School. 
According to Principal Tirelli, students are asking their parents to take them to classes on their day off. Saturday Academy is designed for kindergarten through 5th-grade students who have significant academic needs, especially as a result of the sudden transition to online learning that took place in the spring.
"It continues to build that normalcy for our kids," Tirelli explained. "Those gaps that some of them experienced due to accessibility issues or just other challenges that came up in the pandemic that got in the way and became barriers for their learning, we're able to help resolve some of those challenges."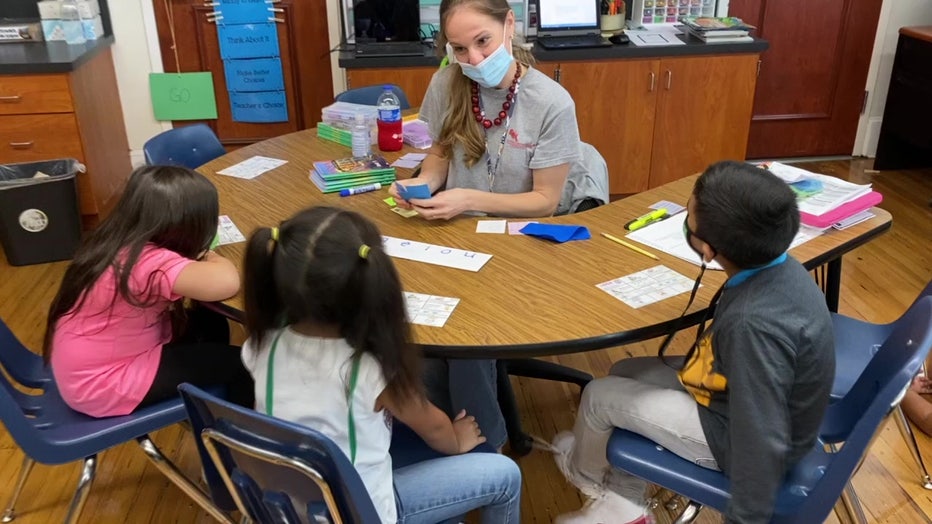 The 12-week program is just like any other school day, except it's on Saturday. With fewer kids in the classroom, it makes it an even safer learning environment for students. As a result, many students who chose to learn remotely during the week, have transitioned to attending Saturday Academy in-person.
"It gives them the chance to have a face-to-face teacher in a smaller class environment," Tirelli said. "It's a one to ten ratio, so those kids that maybe aren't quite ready to come back to the full class size are a little more comfortable coming back on the weekend where there's just a smaller class size."
With 1,500 students extending their school week by an extra day, it means teachers have to do the same. But they too are excited to help get their kids back on track.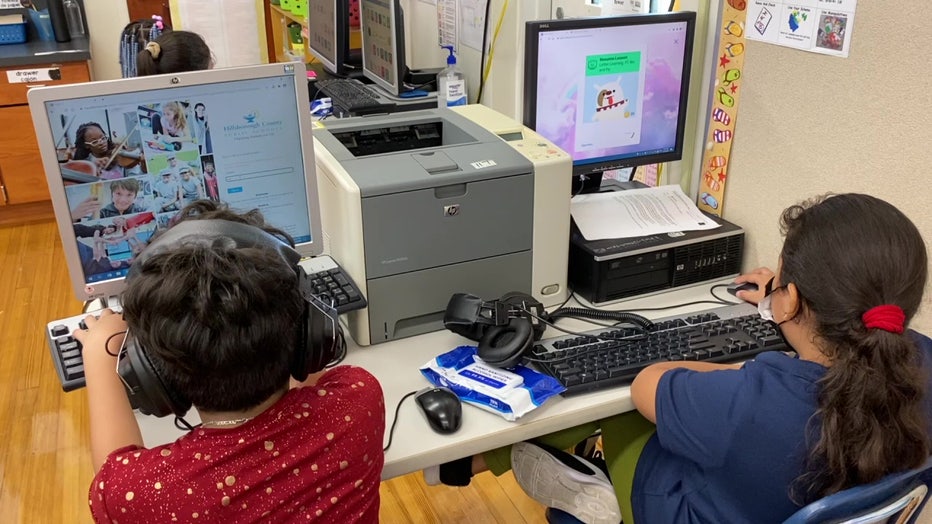 "For them to be able to come to Saturday school and have that extra time, it just gives us that extra day to continue to push them and continue to keep them growing," said De'Quan Wilson, a third-grade teacher at Desoto Elementary. 
While the pandemic has presented a learning curve for teachers and students alike, an extra day in the classroom just means an extra day to make up for lost time. 
"They're really excited to be here and have that extra time with their teachers," said Tirelli
Students who attend Saturday Academy are able to get free transportation if needed. Breakfast and lunch will also be served just like a regular school day. 
LINK: If you'd like to enroll your student in this program, please go to http://bit.ly/HCPSRISE
Schools participating include:
Broward Elementary

Burney Elementary

Cleveland Elementary

DeSoto Elementary

Dunbar Elementary Magnet

Folsom Elementary

Foster Elementary

Giunta Middle

James Elementary

Kenly Elementary

Kimbell Elementary

Lockhart Elementary

Mango Elementary

McDonald Elementary

Miles Elementary

Mort Elementary

Oak Park Elementary

Pizzo K-8

Potter Elementary

Robles Elementary

Shaw Elementary

Sulphur Springs K-8

Tampa Heights Elementary

Temple Terrace Elementary 

Thonotosassa Elementary

Witter Elementary