Police: Winter Haven student on bicycle seriously injured after she was struck by vehicle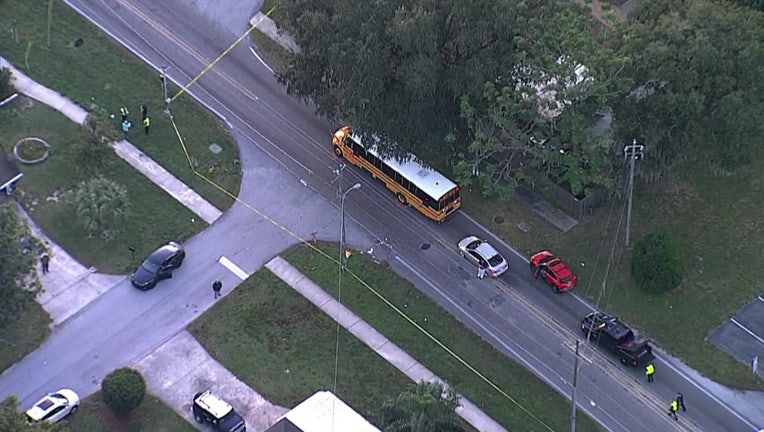 WINTER HAVEN, Fla. - A Winter Haven High student was airlifted to a nearby hospital after she was struck by a vehicle Wednesday morning near a bus stop. 
Polk County deputies described the 15-year-old's injuries as serious, but she is expected to be OK. Winter Haven police initially said she was riding a bicycle when the crash occurred at Avenue G NW and 22nd Street NW. However, deputies said it's unclear if she was on a bicycle.
Officials said the teen was crossing the street toward the bus stop when she was struck by a vehicle with an 18-year-old driver behind the wheel. Investigators said the driver was on his way to work and didn't see her.
Officials said the driver involved remained on scene. The intersection of Avenue G NW and Lake Howard Drive is closed during the investigation.