Student stabbed at Chamberlain High School in Tampa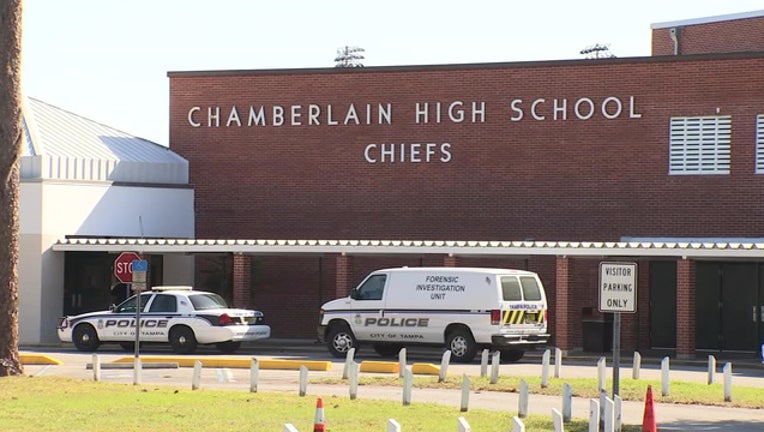 TAMPA, Fla. (FOX 13) - Chamberlain High School was placed on lockdown after a student was stabbed Friday morning, according to Tampa police.
Officials said two students got into an argument in a hallway around 11:30 a.m. on Friday. That's when police said a 15-year-old female student pulled out a knife and cut a male student, then fled.
The school was placed on lockdown until officers apprehended the teen at her home about 30 minutes later. Police said charges against her are pending.
The 17-year-old victim suffered a minor cut, according to investigators.