Students show love and give hope to those who need it most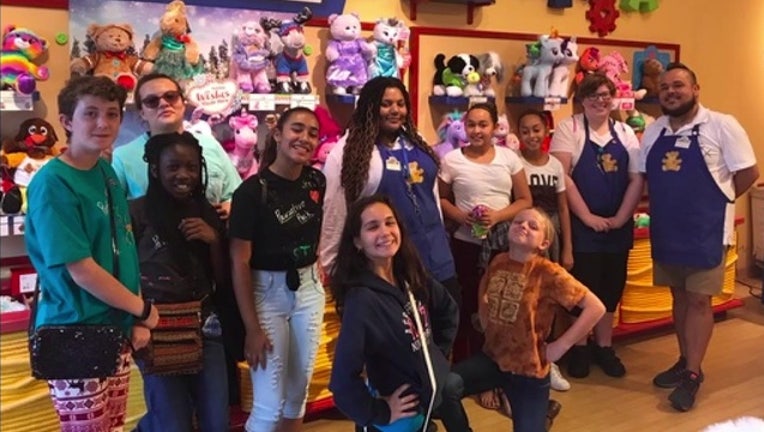 WESLEY CHAPEL, Fla. (FOX 13) - Words of wisdom and comfort are coming from students at Thomas E. Weightman Middle School in Wesley Chapel. 
"There will be loss and gain but we must learn to smile again and again," offered student Sofia Rodriguez.
"When you change the way you look at things, the things you look at change," fellow student Matthew Castano added.
They are part of the Bringing Smiles to Wesley Chapel club.  Their goal is to bring joy to others by doing good deeds in the community. 
"One person caring is going to make another person care, and it's going to create a nicer world," said math teacher Danna Scranton. 
The 36-member team did a project this month making hygiene bags for the homeless.
"I hope it makes their day and helps others make their day too," Matthew explained. 
"I think it will be fun to help out other people and not just always think about yourself," said Sofia. 
Their club is only three months old but is making a big impact. 
"It's infectious, it's spread, and they feel it," said teacher Laura Burns. "When they were putting the coins in the meters at Wiregrass Mall, people were running out, 'Thank you!' Then they went and shopped more and they probably told the next person." 
The items are donated by local businesses.  
"I hope that they carry this with them to their families, their neighbors and it just creates kindness." Laura added.