Feed flamingos at Sunken Gardens in St. Petersburg during annual festival
ST. PETERSBURG, Fla. - Sunken Garden visitors will be tickled pink this weekend.
St. Petersburg's oldest living museum will be hosting its annual Flamingo Festival on Sunday, March 5 from noon to 4:30 p.m.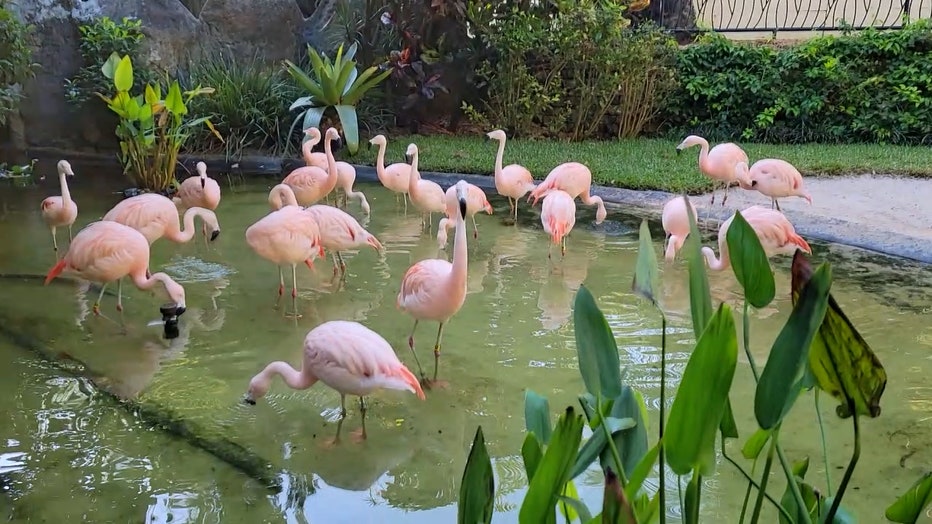 There will be craft activities and games by Great Explorations, plus steel drum music. No advanced tickets will be available for this. Sunken Gardens staff say to plan for plenty of time. Lines may be long and parking may be limited.
If you wear pink, you might get $1 off of your admission that day.
READ: 93-year-old strawberry farmer mentors generations for the future
Chilean flamingos have been part of Sunken Gardens since the mid-50s. During the event, visitors can even feed them for a $50 fee. This will be the only opportunity to feed the birds at the botanical gardens. It's an experience not available any other day of the year.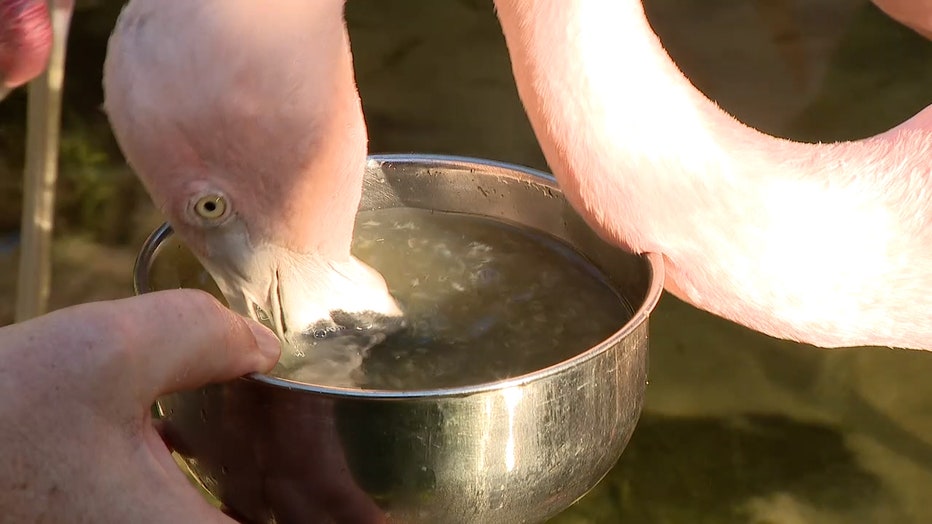 Sunken Gardens history
Back in 1911, George Turner, Sr., a plumber, bought six acres in St. Petersburg. It would later become Sunken Gardens.
According to the attraction. Turner drained an "ancient lake" at the property, leaving behind soil that was perfect for his favorite hobby – which was gardening. Neighbors enjoyed walking through his garden and taking in its beauty.
By the early 1930s, he began charging a nickel for tours. His wife, Eula Turner, bonded with her husband over their love of plants. She helped turn it into a landmark.
The Turners' children and grandchildren continued their legacy. 
In 1999, the city of St. Pete purchased Sunken Gardens with funds from a voter-approved tax. They began preserving the botanical garden and using it for educational purposes in the area.
Today, garden tours, programs, and special events are held throughout the year – including the upcoming Flamingo Fest.
New - but old - roadside sign
Sunken Gardens has truly stood the test of time. With a brand-new sign, unveiled last month, the attraction decided to stick to its roots.
It's one that will catch your eye – especially at night.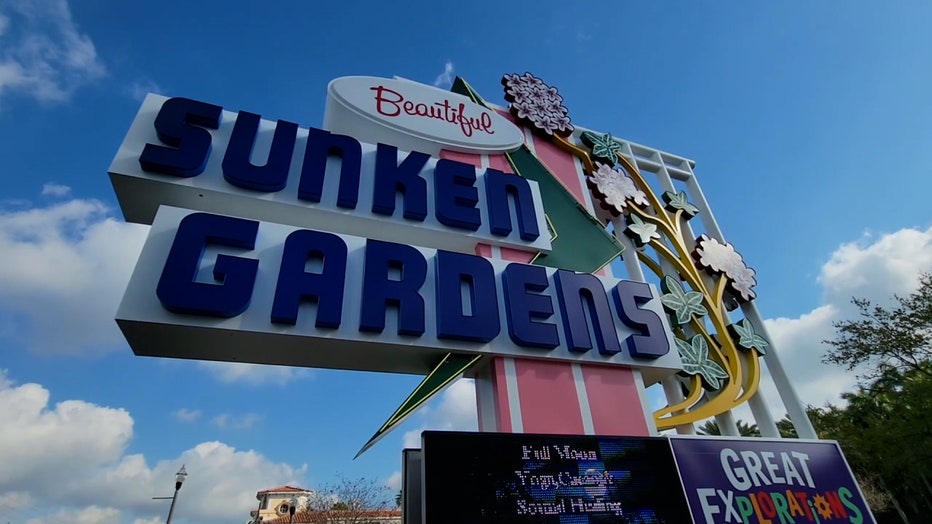 In the 1960s, it was lit in neon. Now, it shines in LED lights along 4th Street North.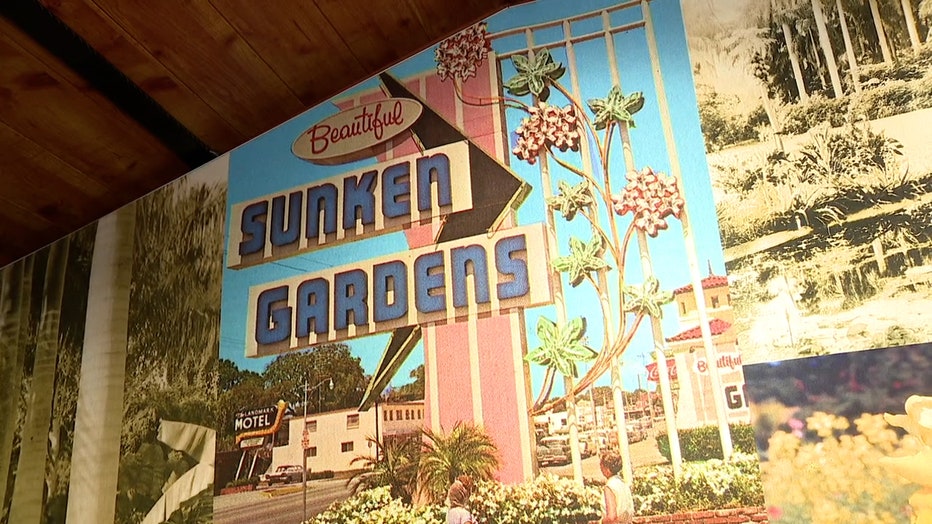 Jennifer Tyson, the Sunken Gardens education coordinator, said the lights of the neon sign started from the bottom, and "bloomed" to the top.
"It's one of those things that calls you to the gardens as it was meant to do originally in the 1960s, which is when we believed it was put up," she told FOX 13. "We are honored to continue the tradition."