Suspect arrested after crash, shooting and chase in Spring Hill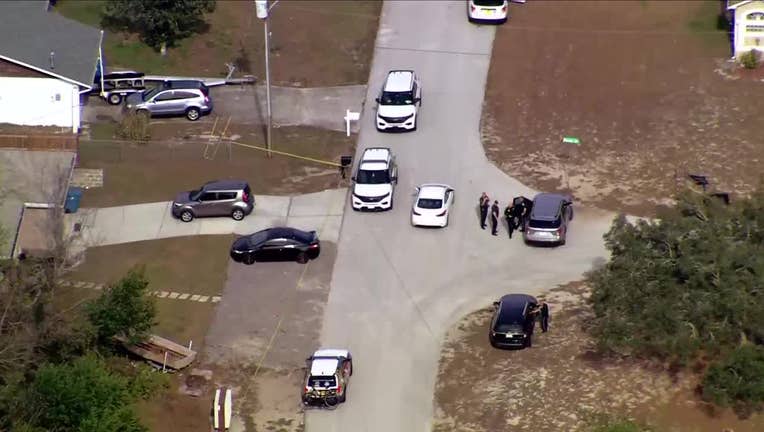 article
SPRING HILL, Fla. - Investigators were processing multiple scenes in Hernando County Monday after a crash near a busy area of Cortez Boulevard led to a shooting, a law enforcement pursuit and an arrest in a nearby neighborhood.
The Hernando County Sheriff's Office said it started with the crash on Mariner Boulevard, one block north of Cortez Boulevard near a Walgreen's drug store. Deputies who arrived at the crash scene around 12:30 said a man involved in the crash started firing shots at the other vehicle.
The shooter then hopped on a motorcycle and took off.
Deputies, Florida Highway Patrol troopers and an aviation unit from the Hillsborough County Sheriff's Office followed the suspect to a neighborhood about 12 miles south.
Law enforcement at the home where a suspect was arrested after a crash, followed by a shooting and pursuit.
The motorcycle driver pulled into the open garage of a house on Arcadia Avenue in Spring Hill. 
Deputies said they arrested the suspect when he exited the home. It's unclear if the suspect has any connection to the home.
Anyone with information on this case is asked to contact Hernando County Crime Stoppers at 1-866-990-TIPS (8477). Tips may be anonymous and eligible for a cash reward.