Suspect uses burrito to sneak heroin to Blake Medical patient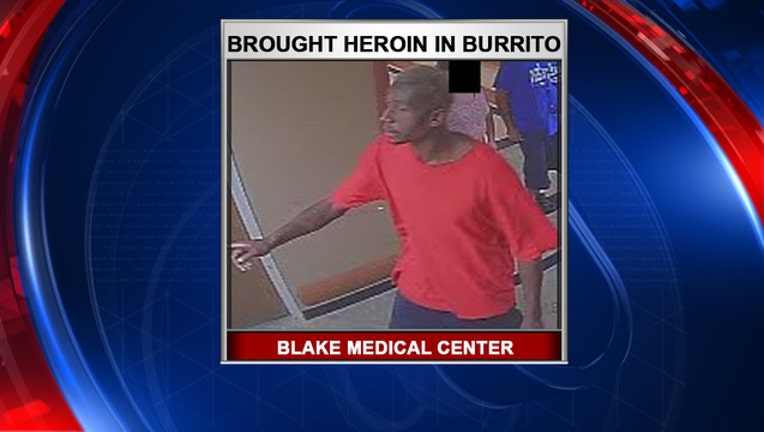 BRADENTON (FOX 13) - Bradenton police are looking for a man they say tried to sneak a syringe filled with heroin - hidden inside a burrito - to a patient. 
It happened November 3 around 3:45 a.m. Hospital staff said the man came to Blake Medical Center to visit a patient after visiting hours. When he was denied entry, he gave a bag with food inside to a hospital employee and asked it be given to the patient. 
Hospital employees checked the contents of the bag and found a syringe hidden inside a burrito. They called law enforcement, who tested the liquid inside the syringe using a field test kit. It tested positive for heroin. 
The man who left the bag with hospital employees was described as a black male between 6' and 6'4" tall. He was said to have a thin build and "bleach blonde" hair.
Anyone who may have information about the man or the items he left with hospital staff is asked to contact Officer Mike McNamee at 941-932-9300 or to remain anonymous and be eligible for a cash reward of up to $1,000, call Crime Stoppers (toll free) at 1-866-634-8477 (TIPS) or send an anonymous E-Tip thru the web at www.manateecrimestoppers.com