Suspected drunk driver crashes on Skyway Bridge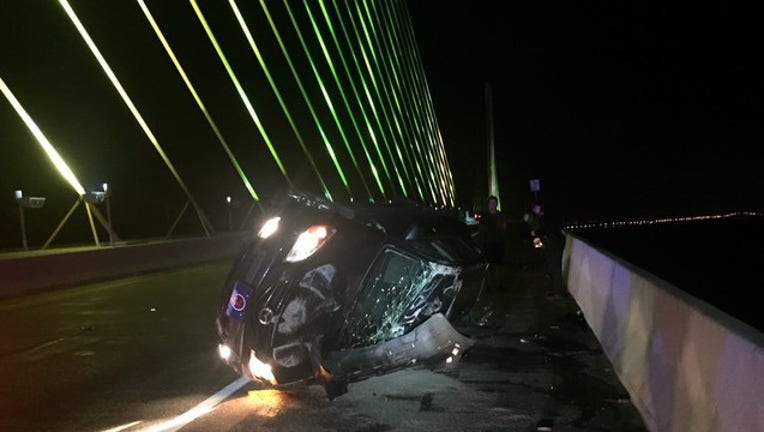 ST. PETERSBURG (FOX 13) - The Florida Highway Patrol arrested a suspected drunk driver after he crashed his vehicle on the Skyway Bridge.
The incident happened around 2:30 a.m. Saturday on the main span of the bridge in the northbound lanes.
According to FHP, 26-year-old Benjamin Arntzen told troopers that another driver swerved into his lane and caused him to crash his Mazda. The vehicle had overturned after hitting a concrete pillar.
FHP said troopers found open and unopened beer cans scattered on the roadway at the scene.
Arntzen, who was not seriously injured in the crash, failed field sobriety tests, according to FHP. He was arrested and charged with DUI with property damage.