Suspected DUI driver goes 13 miles before crashing into trooper, FHP says
WESLEY CHAPEL, Fla. - Florida Highway Patrol arrested a wrong-way driver early Saturday morning.
The trooper's dash camera recorded what happened when the 23-year-old driver of a Toyota Camry crashed on Interstate 75 near Wesley Chapel. 
FHP said Adonis Adames drove north in the southbound lanes, starting at I-275 and Busch Boulevard in Tampa, and went 13 miles up I-75.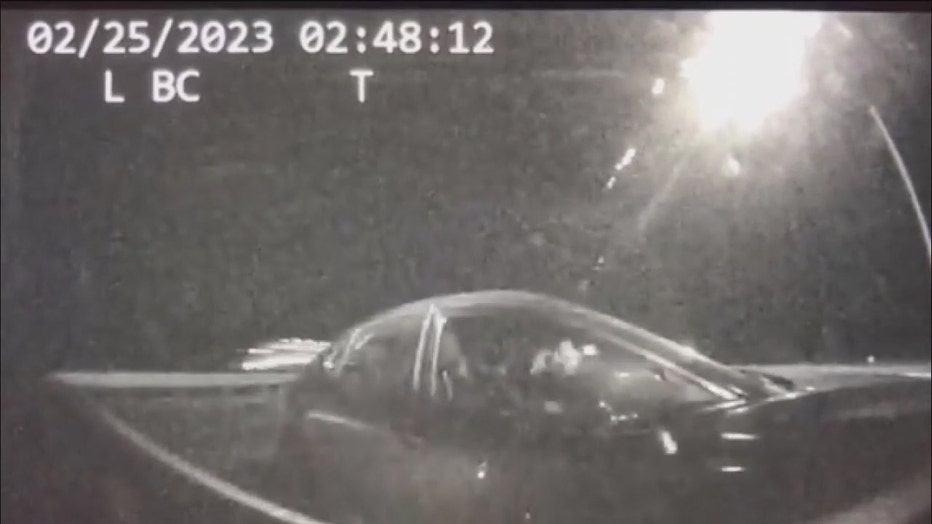 A trooper was able to block Adames' Camry, which hit the side of the trooper's squad car.  
The trooper was taken to the hospital with minor injuries and the wrong-way driver was not hurt.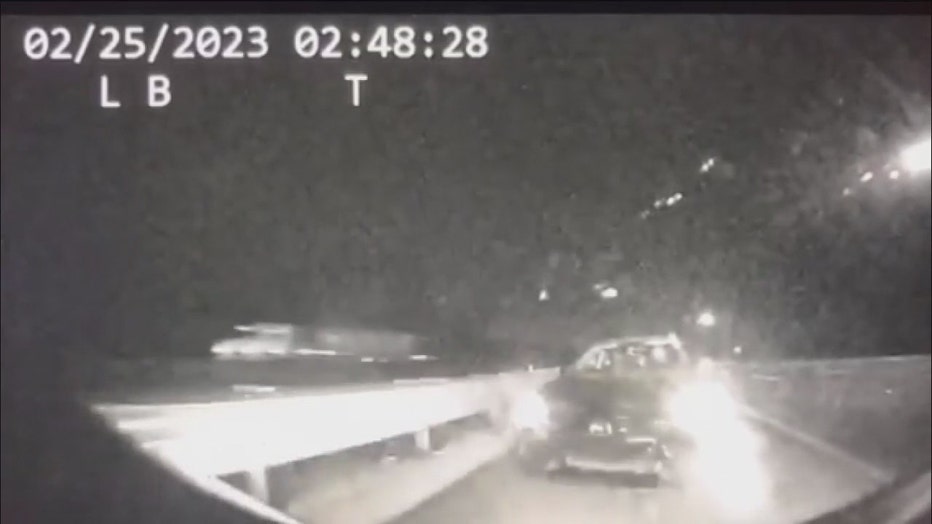 Adames is now in Pasco County Sheriff's Office custody facing charges of driving in the wrong direction and driving under the influence.
Adames' breathalyzer results were 0.148, FHP says.