Swastika, 'Jews are guilty' message spray-painted on Holocaust Museum in St. Pete, police say
ST. PETERSBURG, Fla. - The words "Jews are guilty," along with a swastika, were spray-painted on the side of the Holocaust Museum in downtown St. Petersburg, police said.
Officers who were on patrol noticed the graffiti around 4 a.m. Thursday along the 1st Avenue South side of the building. The message was spray-painted in black.
City sanitation workers covered the graffiti with paint soon after.
"As the grandson of Holocaust survivors, this attack on the Museum is not just repugnant. It is personal," said Michael Igel, the museum's board chair. "The lessons of the Holocaust have not yet been learned, but the Museum and the broader community who supports our vital work will never be intimidated by cowardly vandals, nor will we be deterred from our mission." 
Detectives are calling it a hate crime. Anyone with information is asked to call the St. Petersburg Police Department at 727-893-7780.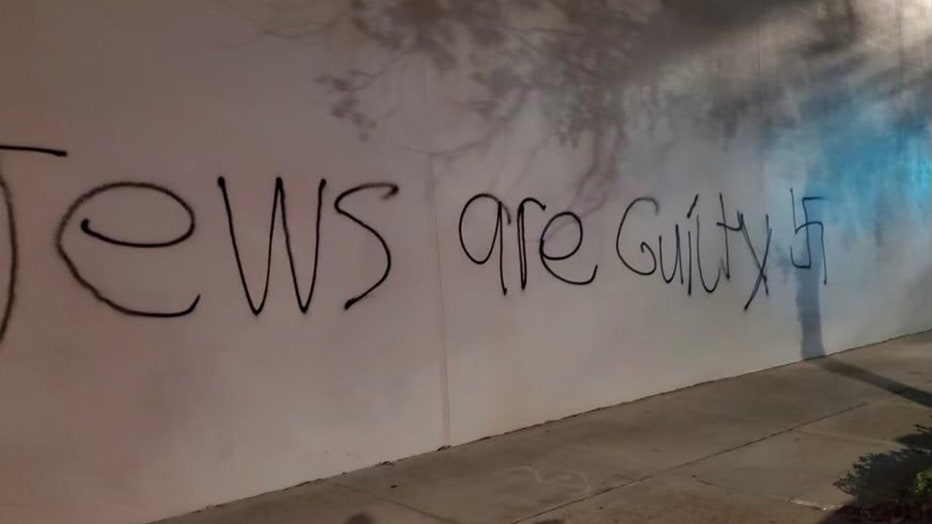 Credit: St. Petersburg Police Department