Swim into Christmas Day with Weeki Wachee Mermaids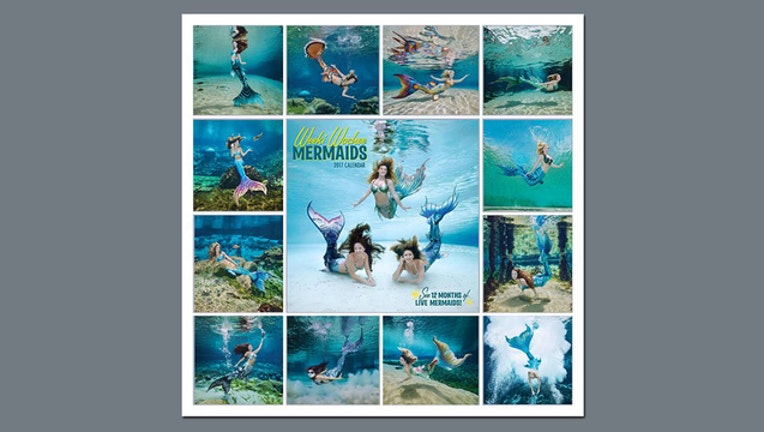 WEEKI WACHEE (FOX 13) - The Weeki Wachee Mermaids are legends of the Bay Area and they're putting their fame to good use by posing for the 2017 Weeki Wachee Mermaid Calendar, benefiting Friends of Weeki Wachee Springs State Park.
Tuesday, December 20 is the last day you can order a calendar online, but you can pick one up at the park. The calendars are $20, or you can splurge on a copy signed by the mermaids for $30.
And if you're looking for a way to entertain family visiting for the holiday weekend, Weeki Wachee Springs State Park is open 365 days a year.
There will be a limited operating schedule on Christmas Day, with one mermaid show at 2:30 p.m, one wildlife show at 1:45 p.m., and two riverboat cruises at 1 p.m. and 3 p.m. These times are for Christmas day only. Regular times for shows and cruises will stay the same.
To see the Weeki Wachee Mermaids calendar, visit Merstar.