Tampa Bay area rent increase outpaces rest of U.S.
BRANDON, Fla. - It is a double-edged sword: Great for landlords, but a bummer for tenants.
According to a new study by the CoStar Group, rents in Tampa Bay are increasing faster than anyplace else in the entire country, up 15.6% since January.
"I think they are kind of absurd, to be honest," Bailey Neer told FOX 13 as he was heading out of his complex in Brandon for a run.
He pays almost $1,700 a month for a two-bedroom.
"I wanted to be in Tampa, but it is almost double the price for less, honestly," he commented.
Skyrocketing rents are a countrywide trend. But Tampa Bay is a standout. The rapid rise in rents here is more than twice the national average of 7%.
"It is terrible; it is killing me," said Sean Anderson, who rents a three-bedroom house.
"I started my place at $1,200," he explained. "Now it is $1,400."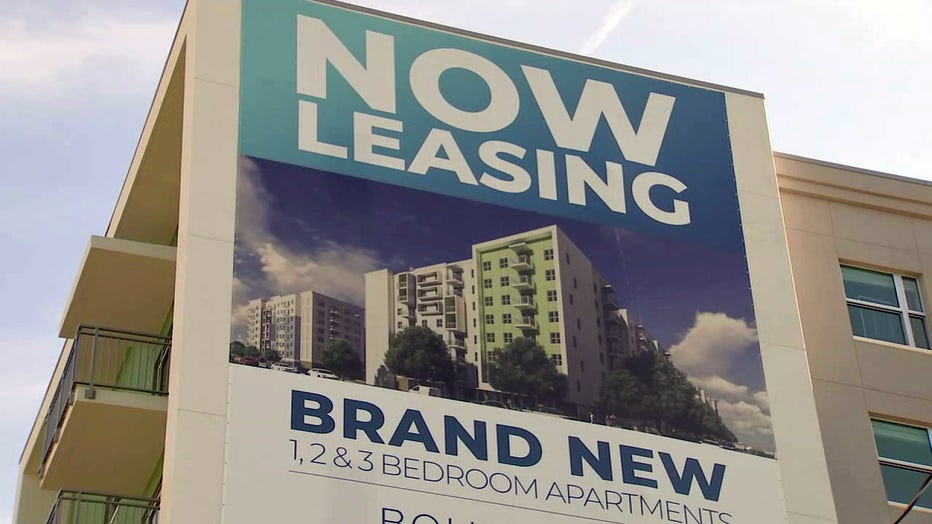 PREVIOUS: Report: Florida residents need to earn $25 an hour to afford rent
There are several factors that work in the soaring cost of rent.
Rent is tied to the housing market. There are not a lot of homes up for sale right now, and the ones that are out there are pricier than usual. So a lot of people want to buy but can't afford it, so they are renting. Experts also say that millennials who have been living with their parents or a roommate are jumping into the rental market now.
The demand for rentals is through the roof, and as a result, so are rents.
"It is unprecedented," offered Brian Alford of the CoStar Group. "We have never seen this kind of increase anywhere."
RELATED: Experts predict 'obscene' homebuying market to fizzle as many become priced out