Tampa Bay Rays collecting donations for Puerto Rico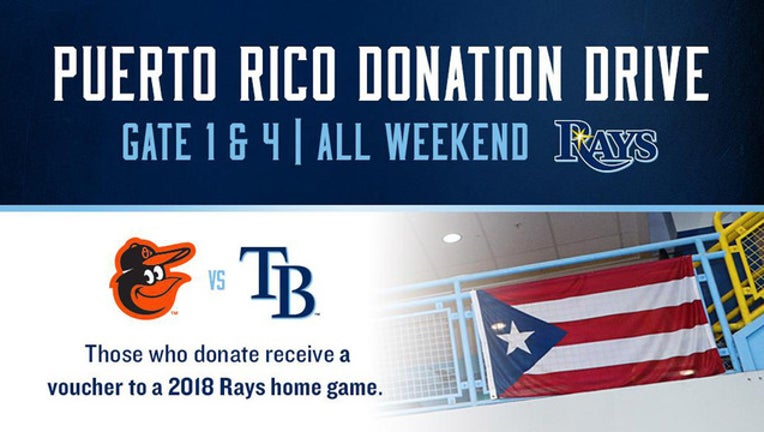 ST. PETERSBURG (FOX 13) - The Tampa Bay Rays is holding a donation drive for Hurricane Maria victims in Puerto Rico.
Donations will be collected outside of Gate 1 and Gate 4 at Tropicana Field in downtown St. Petersburg from Friday through Sunday. Those who donate will receive a voucher for a 2018 home game.
The team is asking for items from the following list:
- Bottled water
- Baby necessities
- Canned or dry foods
- Stomach, diarrhea, and pain relief medicine
- Mosquito repellant
- First-aid kits
- Soaps and detergent