Tampa Bay Veterans Day Events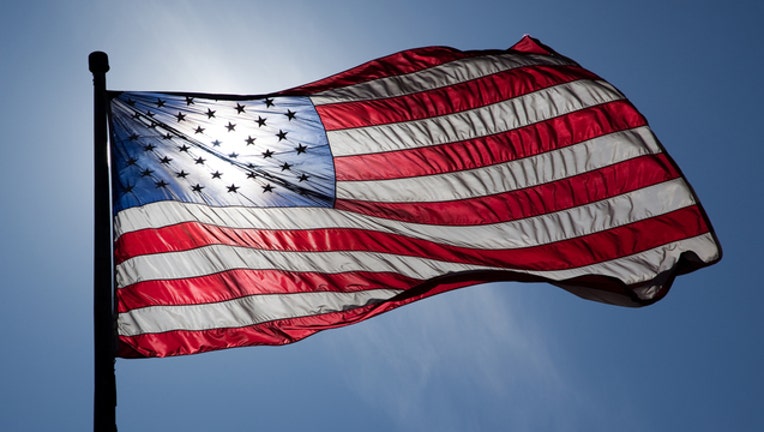 HILLSBOROUGH COUNTY

James A. Haley Veterans' Day Parade - James A. Haley Veterans' Hospital and Clinics will host its eighth annual Veterans Day parade, classic car show and Welcome Home event starting at 10 a.m. on the hospital campus (13000 Bruce B. Downs Blvd.)

A brief ceremony will be held in front of the Fisher House with the parade to follow immediately after. The parade has 70 confirmed units, Col. Daniel H. Tulley, Commander, 6th Air Mobility Wing, MacDill Air Force Base, Florida will be our key note speaker and Rick Cicero, will serve as this year's grand marshal.

Veterans Council of Hillsborough County Tribute - The Veterans Council of Hillsborough County, Inc. will honor all veterans at the 51st Annual Veterans Day Tribute on Wednesday, Nov. 11 at 11 a.m. The event takes place at Veterans Memorial Park and Rear Adm. LeRoy Collins Jr. Veterans Museum, 3602 U.S. 301 N. in Tampa. The public is invited.

PINELLAS COUNTY

St. Petersburg Veterans Day Celebration - Veterans Memorial in Williams Park, corner of 4th Street and 1st Avenue North at 8 a.m.
MSG Willie Rogers, a surviving member of the famed Tuskegee Airmen, will be the guest of honor. Rogers is a 100 year old St. Petersburg resident and will receive the 2015 Honored Veteran award at this event.

Bay Pines Veterans Day Ceremony - The Bay Pines VA Healthcare System will host its annual Veterans Day ceremony on Wednesday, November 11, 2015 at 11:00 a.m. The ceremony will take place in the courtyard located buildings 2 and 37 on the C.W. Bill Young VA Medical Center campus. The event is open to all Veterans, their family and friends, and the general public.

Dali Museum Veterans Day Ceremony -  The Museum will be recognizing veterans and active military personnel in a ceremony beginning at 11:00 AM in the Museum's Avant Garden featuring the U.S. Central Command Color Guard, a first time guest for the annual event. Following the performance, volunteers and staff will read a selection of wishes left throughout the year on The Dalí's Wish Tree.
The Museum is offering complimentary admission all-day for veterans and active duty military members (with valid ID), plus one guest.


PASCO COUNTY

Pasco Schools Honor Veterans - Pasco Schools is hosting a district wide Veterans Day presentation from 8:30 a.m. to 10 a.m., at the Center for the Arts at River Ridge. The Center for the Arts at River Ridge is located at 11646 Town Center Road, in New Port Richey.


SARASOTA COUNTY

Veterans Day Parade - The annual Veterans Day parade in downtown Sarasota starting at 10 a.m.   Hosted by the City of Sarasota in conjunction with the Sarasota Patriotic Observance Committee, the parade will begin at Main Street and Osprey Avenue.  At the conclusion of the parade, a ceremony will be held at Chaplain J.D. Hamel Park at Main Street and Gulfstream Avenue at approximately 11 a.m.

Catholic Mass at Sarasota National Cemetery - In honor of all Veterans Most Rev. Frank J. Dewane, Bishop of the Catholic Diocese of Venice in Florida celebrates the 6th Annual Veterans Day Catholic Mass beginning at 2:45 p.m. at the Sarasota National Cemetery.
Sarasota National Cemetery is located on State Road 72, four miles east of I-75 (exit 205, Clark Road).  Ample parking is provided, along with handicapped parking and golf cart availability to shuttle those in need of extra assistance. All are encouraged to arrive early.

Venice Veterans Parade - The Venice ceremony, hosted by American Legion Novel Post 159, will start at 10 a.m., at Patriots Park, 401 West Venice Ave. Attendees are encouraged to bring chairs. Water will be provided.


MANATEE COUNTY

Veterans Memorial - At 8:30 a.m., a Veterans Day ceremony will be held at Bradenton's Vietnam War Honor Roll monument at Veterans Park (8209 Natures Way, Bradenton), located just north of Manatee Memorial Hospital. The names of 31 Manatee County residents are listed on the monument. One more name will be added Wednesday.
Marine Sgt. John R. Holmes, wounded in a mortar attack during the Tet Offensive on Jan. 31, 1968, was in a coma for 33 years before dying at Bay Pines VA Medical Center in 2001.


SUMTER COUNTY
Florida National Cemetery Veterans Day Ceremony - The Florida National Cemetery Joint Veterans Committee (JVC) will sponsor the annual Veterans Day Ceremony at Florida National Cemetery at 11:00 a.m.   Don Hahnfeldt, USN (Ret), Chairman Sumter County Commission will be the guest speaker.
Florida National Cemetery, 6502 SW 102nd Avenue, Bushnell, FL  33513