Tampa's Cando Sports paves way for thousands of kids to receive coaching, instruction
TAMPA, Fla. - Sports for kids can be expensive, costing thousands of dollars. For many families, that kind of instruction is financially out of reach. 
In Tampa, the Cando Sports program has paved the way for thousands of kids, and many of them go back to coach the next generation. Kids can start young and learn more than gymnastics.
"They've taught me to be respectful, disciplined, having control. That stuff carries on into your life," says 17-year-old Aajaylah Cromartie. 
READ: Committee votes to keep showing 'Ruby Bridges' movie at Pinellas County school
She started in the program as a little girl. Later this month, she will compete in the AAU Regional Gymnastics Championships in North Carolina.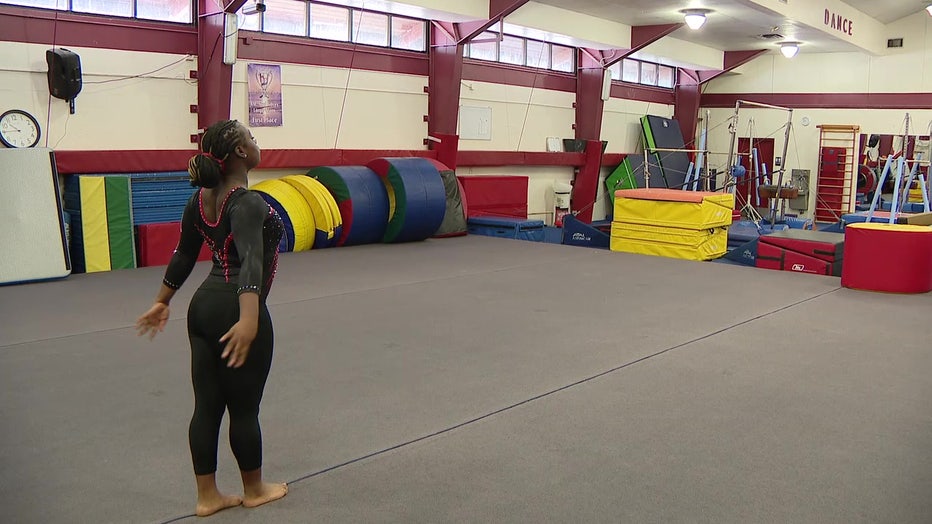 Cando Sports is a non-profit that was formed 30 years ago to work with Tampa's Parks and Recreation Department to make gymnastics and dance available to families that might not be able to afford instruction and coaching otherwise.
"It's a great relief, actually," said Tiffany Crawford, whose 5-year-old daughter, Empress, is in gymnastics at Cando Sports. "Financially, it doesn't compare [to privately-owned studios]. It's like a third of the price."
"We do not ever turn a child away," says Mary Campanello, Cando's executive director. "We find a way to a scholarship, a way that gives them the opportunity."
MORE: Pier 60 Sugar Sand Festival returns to Clearwater
Campanello got instruction in the program as a little girl, competed in gymnastics and eventually became a cheerleader at the University of Florida before returning to lead the program that made a lasting impression on her.
Campanello said thousands of kids are in the gymnastics and dance programs. The organization has recently started other programs, including softball and rowing.  
She said there is a waiting list for gymnastics and dance instruction. Click here to get on the waiting list. Classes are held at city recreation facilities in Seminole Heights and New Tampa. 
Cromartie also plans to return. 
"I want to extend my knowledge to other people, so little girls can be like me or even better," she said with a smile.
Tampa will host the state gymnastics championship next month, and some of the gymnasts from Cando Sports will compete.