Tampa City Council gives Stovall House plans the go-ahead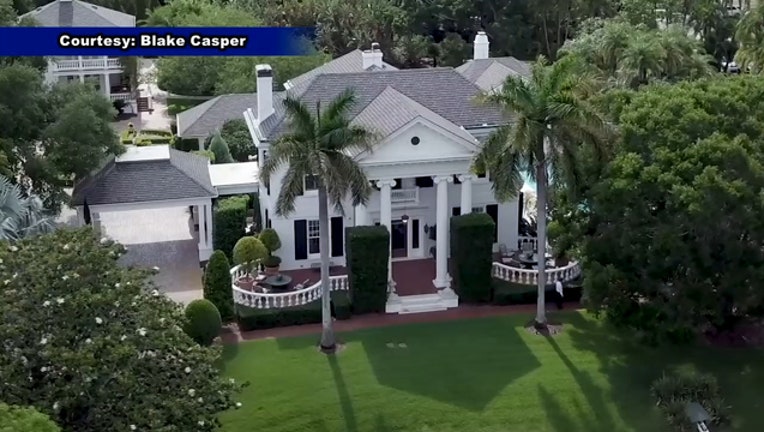 TAMPA, Fla. (FOX 13) - Tampa City Council gave the go-ahead Thursday to a controversial plan surrounding the future of the historic Stovall House in Tampa.
Councilmembers approved a pair of proposals that paves the way for Tampa developer Blake Casper to turn the Stovall House on Bayshore Boulevard into a private social club which will include a dining room, event space, pool and small bed and breakfast.
"It's a wonderful, historic piece of our history in Tampa and we think this is a great way to re-adapt and reuse it," Casper said.
Casper's proposal drew a lot backlash from angry neighbors who have several concerns, including traffic, noise, parking, and the use of alcohol.
Dozens of members of the community begged council members to vote down the two measures.
"I ask that all of you take a very close look at project and say 'no' today," said one opponent during the public comment portion of the meeting.
"It's incompatible, inconsistent, you should deny this petition," argued another.
Although Casper's supporters were outnumbered, they were no less outspoken.
"I'd love to see this house saved and I think Blake Casper's vision for it is right on," said Sol Fleischman, who lives near the mansion. "It's a great adaptive reuse of this historic home and I think when it's done, and I hope that is done, it will be a great sense of place, make Tampa special and unique and I don't think it's going to have a negative impact on the neighborhood." 
The Stovall House was built in 1909 and is on the National Register of Historic Places.
Casper purchased the 2.6 acre property earlier this year. He reiterated his promise to honor the mansion's rich history, while not disturbing neighbors. 
He said members will not be allowed to park on any of the surrounding streets and can only use the 80 parking spaces on Stovall House property.
"It will be a private venue, but it will be very much in keeping with the neighborhood, in keeping with its history and I think it will be a lovely space for its members," he said, adding he knows the community will be keeping a close eye on him. "We've got to live with our neighbors and so they're going to hold us accountable."
Casper completed a similar project when he converted and old building outside downtown Tampa into the Oxford Exchange, which is a popular meeting venue.
Casper expects the Stovall House project to take about two years to complete.