Tampa Crossroads helps veterans with housing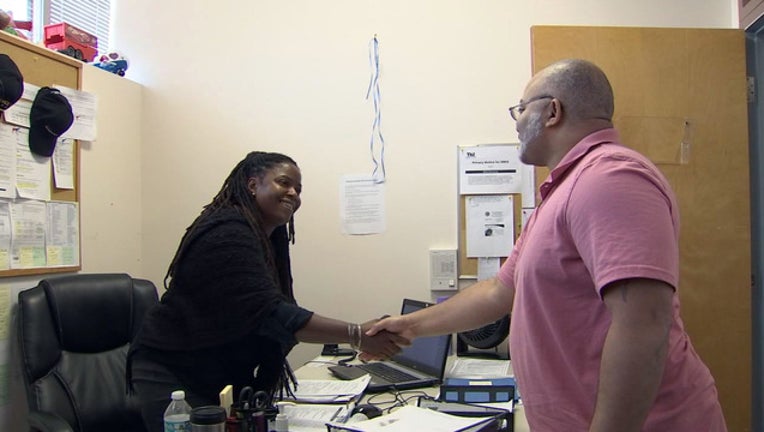 TAMPA (FOX 13) - Army veteran Bruce Jasmin is getting back on his feet and he knows he's in good hands with Nicole Thomas. 
"I'm also a veteran as well, so I enjoy helping veterans. I really do. And I'm very passionate about homelessness and homeless people," offered Thomas.
She is a case manager at the non-profit Tampa Crossroads. 
"We help all veterans and their family members to find stable and permanent housing," explained executive director Sara Romeo.
Jasmin served for 14 years, then struggled when he got out. 
"It became increasingly difficult to maintain housing with my family size, and the income that I was receiving at the time was just not enough," said Jasmin.
So he turned to the services at Tampa Crossroads to help him and his family. 
"Tampa Crossroads came in and helped with the down payment of my house," he continued.
But their assistance went beyond that.  
"They've helped us with household items," he said.
"You have vets that have been in tears and just been very gracious and spread the word that we're helping other veterans," said Thomas.
It's a valuable service to those who served our country.
"Don't be afraid to ask for help," added Jasmin. "They will come and help you."
LINK: For more information about Tampa Crossroads, visit www.tampacrossroads.com