TECO prepares for upcoming hurricane season with lessons learned from Ian
TAMPA, Fla. - TECO has learned from Hurricane Ian and beefed up its systems to respond to a major hurricane – if one comes during the upcoming season.
TECO gave reporters a tour of their power restoration center in East Tampa, where they can see which of their 830,000 customers in Hillsborough and parts of Pinellas, Pasco, and Polk have power and which don't.
They usually have 35 crews ready to roll.
Given the unpredictability of recent storms, they'll beef up with several times in case it swings our way at the last minute. That's a lesson from Ian.
"It gets so chaotic in this room. It's unbelievable what the men and women can do once, once they're under that pressure," said Irma Lawrence, the director of the distribution control center. "I can tell you with you, and I lived here for seven days and seven nights in my office on a cot, which is okay. But that's what we do, right?"
RELATED: Hurricane Ian continues to provide valuable lessons as Bay Area officials prepare for upcoming storm season
Last year, they spent $180 million to strengthen their system, including replacing a thousand power poles, improving 500 transmission facilities, and trimming trees from 3,000 miles of lines.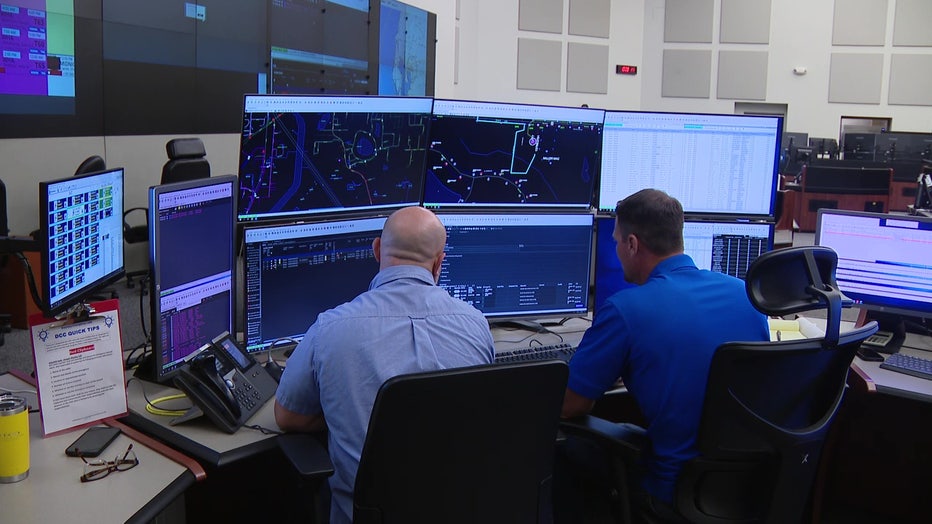 "Storms are a major consideration for Tampa Electric," said Cherie Jacobs, a TECO spokesperson. "We prepare year-round in improving our system and strengthening our equipment in anticipation of severe weather so that when outages occur, we can restore quickly and safely."
Hurricane Ian knocked out power to over two million people, including 10% who were not restored for more than a week.
READ: Boaters urged to be prepared for changes on Venice waterways due to Hurricane Ian impacts
Preparations for a storm they, and we, hope never comes.
"If you look at the impacts of hurricane Ian in southwest Florida, storm surge was a major issue," said Jacobs. "And we've looked at our equipment, and we have plans to improve certain key areas."
TECO also says they are working to bury a hundred miles of power lines every year throughout the coverage area of 2,000 square miles.