Boaters urged to be prepared for changes on Venice waterways due to Hurricane Ian impacts
VENICE, Fla. - In the months following Hurricane Ian, Master Officer Paul Joyce with the Venice Police Department has been busy working to make local waterways safe.
"We've been out here actively working very heavily, trying to clean up the debris as much as we can," Joyce said.
There are still reminders of Hurricane Ian's strength. Some channel markers and speed zone signs were blown away and destroyed. 
RELATED: Venice Theatre hopes to reopen main stage by Summer 2024 after Hurricane Ian destruction
Venice police along with the Sarasota County Sheriff's Office and the Florida Fish and Wildlife Conservation Commission worked together to install temporary signs.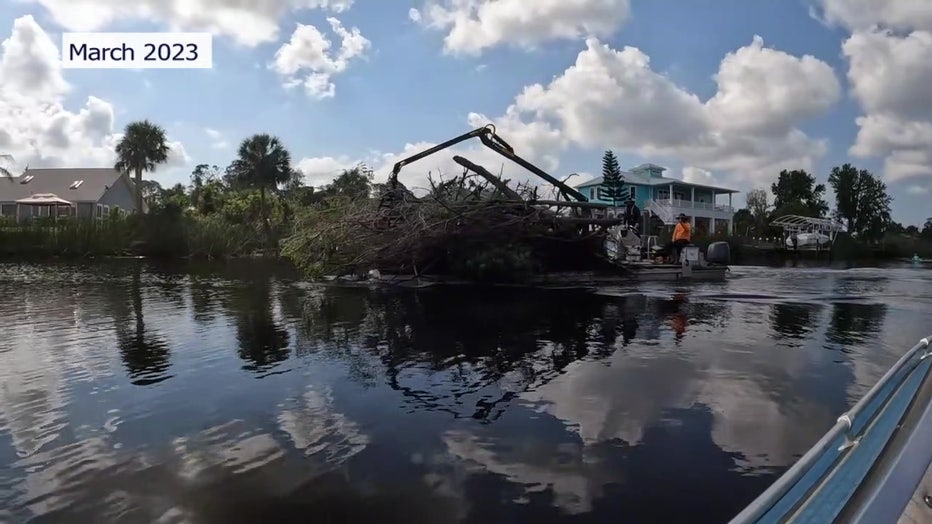 "All of our zones are now covered with some sort of speed zone, whether it's temporary or permanent, so it's easy for all the boating community to know the speed zones for this area or any area," said Officer Joyce.
Underwater, there are also reminders of Ian.
"This is definitely one of the hidden dangers we have out here," said Officer Joyce.
Seatow Venice is working to remove two boats destroyed by the storm at Higel Park.
"It's taken him approximately 5,000 pounds of airbags to get where he is today," said Officer Joyce.
READ: Hurricane Ian briefly attained Category 5 intensity off Florida's Gulf Coast, NHC says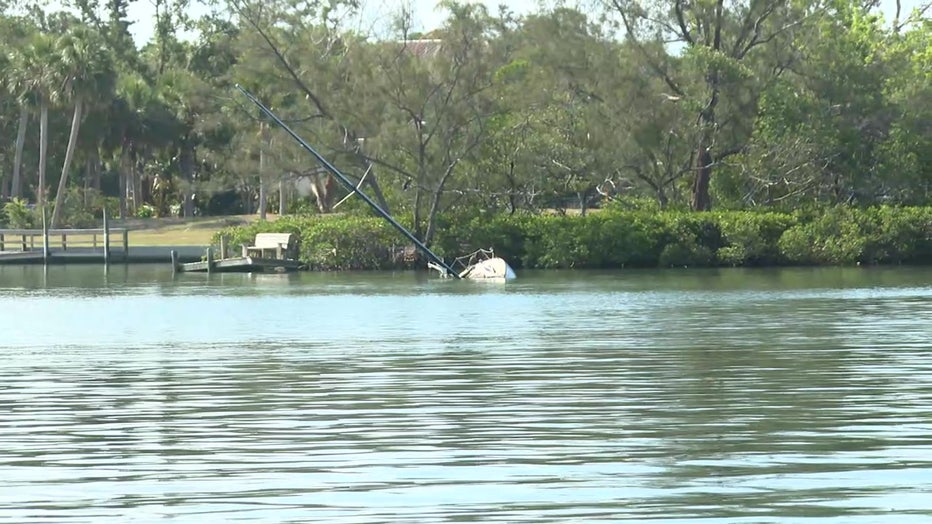 With Memorial Day and summer heating up, FWC officials said it's vital for boaters to take safety seriously, especially in areas where Hurricane Ian left its mark.
"Certainly, the further south you go from here into Charlotte and Lee County into Collier County, a lot of what you are familiar with seeing as a boater, even if you are experienced, it's different," said Officer Adam Brown with FWC.
FWC said in some areas South of Venice, channels shifted during the storm. They urge you to have life jackets on hand, safety gear checked and to be prepared for any situation.
"Enjoy our beautiful weather, our waterways, but do so safely. That's the most important thing. Boat safely," said Lt. Colonel Alfred Escanio with the FWC.