Man dies after being found in bullet-riddled car along I-275 in Tampa
TAMPA, Fla. - When Tampa police responded to a report of a highway crash Tuesday night, they found a vehicle with several bullet holes and a driver with a gunshot wound.
Tampa police said they responded to the report just before 11:30 p.m. in the southbound lanes of Interstate 275 near Fowler Avenue. When they arrived, the driver's 2015 blue Dodge Challenger was resting against the center concrete divider.
The driver wasn't identified, but was described as an adult Black male in his early 20s. He had a gunshot wound to his upper body and was taken to St. Joseph's Hospital where he passed away.
Police are trying to determine if the shooting happened on I-275 or before the driver entered the interstate.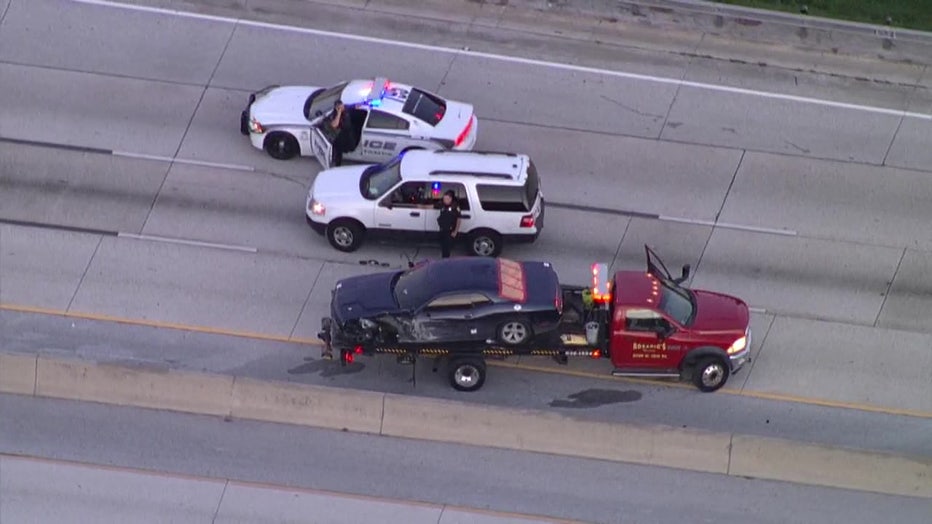 "Right now, nothing has been ruled out at this point, so it's very early in the investigation. They are trying to determine where exactly the shooting took place. We know where it ended and who was involved in it," said Eddy Durkin, a spokesperson for TPD. "We'll look at cameras, we're reaching out to the community, hoping that somebody saw something and they're going to give detectives something to follow up on."
The southbound lanes were closed between Fowler Avenue and Busch Boulevard at 11:31 p.m. but were reopened around 6:45 a.m. Wednesday.
Detectives said they are trying to develop leads to determine what led up to the shooting and where the incident originated.
Anyone with information is asked to call Crime Stoppers of Tampa Bay at 1-800-873-8477.