Tampa police reunite lost child with family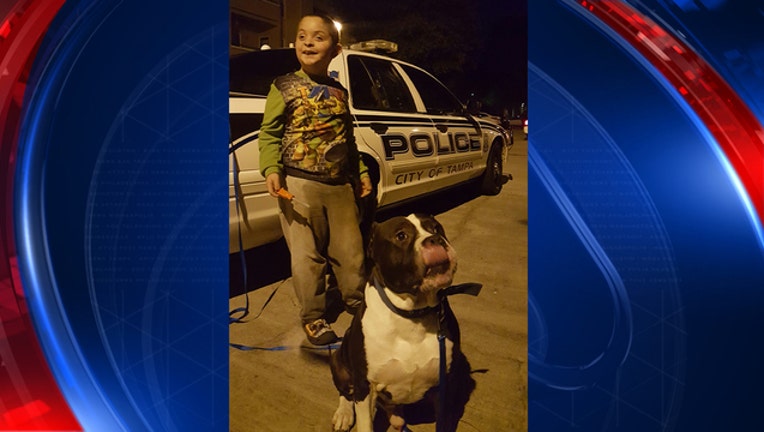 TAMPA (FOX 13) - Tampa police officers have reunited a child with his family after finding him  walking alone in the 3500 block of W. Hillsborough Avenue at around 2:00 a.m. Monday morning. 
Police say the family went to sleep and the child left the residence without other family members being aware.
The child is described as a six- or seven-year-old Hispanic male, possibly named Jesus. 
Police say he is having difficulty communicating with officers and cannot tell them where he lives or who his parents are. 
The child is approximately four feet, five inches tall, weighs about 85 to 90 pounds, and has short black hair, brown eyes and possibly a lazy right eye. He is wearing a Teenage Mutant Ninja Turtles pajama top, gray sweat pants, and Star Wars "Croc" shoes.
He has an orange screwdriver and a toy drill with him and he is accompanied by a very friendly black and white pit bull dog wearing a blue collar.