Tampa police trying to identify people of interest in Riverwalk shooting
TAMPA, Fla. - Tampa police are asking for the public's help after one person was injured in a shooting on the Tampa Riverwalk early Saturday morning. Police are searching for four persons of interest who can be seen in surveillance video. Investigators believe the people in the video may have more information about what happened.
"We're just looking for some persons of interest who may have more information about the shooting," said Tampa Police Department public information officer Jamel Laneé.
The shooting happened at around 5:30 a.m. Saturday along the Riverwalk in downtown Tampa.  
According to police, the victim and another person were on the Riverwalk when one of them was shot in the hand. The victim was taken to the hospital with non-life-threatening injuries.  
"People are usually out jogging or walking before the sun comes up so for this to happen early in the morning, we just want to make sure we get all the details we can," Laneé continued.
Sunday, police released video of four people whom they're calling persons of interest who could be seen walking down the sidewalk around the time of the shooting. Investigators later obtained surveillance images taken from inside a nearby hotel of the same people.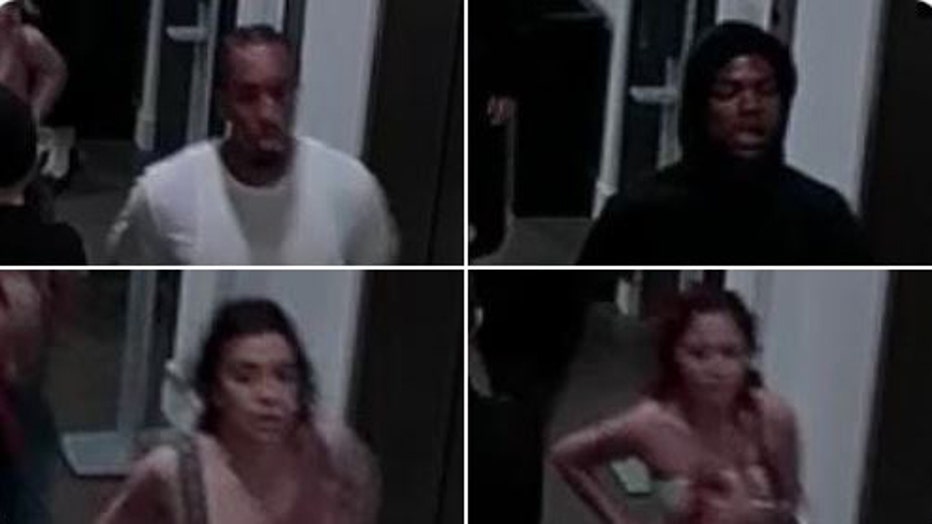 Police are asking for the public's help in identifying them in hopes of learning more about exactly what happened.
"We just think they may have either been in the area at the time of the shooting so we would just like to try and at least reach out to them or find them and maybe talk to them to see if they have any additional details," Laneé added.
Anyone with information about the shooting or the people in the surveillance video, is asked to call Tampa police at 813-231-6130.
UPDATES: Get news alerts and updates in the free FOX 13 News app