Fitness journey leads women to cherished friendship, lasting health
TAMPA, Fla. - At 65 years old, Susan Guidi says she's stronger – physically and mentally – than she's been in years, and it's thanks, in part, to the Instagram success of another woman who already traveled the same journey.
During the pandemic, Susan made the decision to improve her health and change her life. She hoped to be inspired by someone who looked about the same age, and then she found Joan MacDonald. 
Joan was a worthy inspiration. Her own health journey began about 5 years ago, just before her 71st birthday when her daughter encouraged her to document her progress on Instagram. Now, Train With Joan has 1.5 million followers.
"I was way overweight. In fact, at that particular time, I weighed close to 205 pounds and I'm now 130," Joan recalled.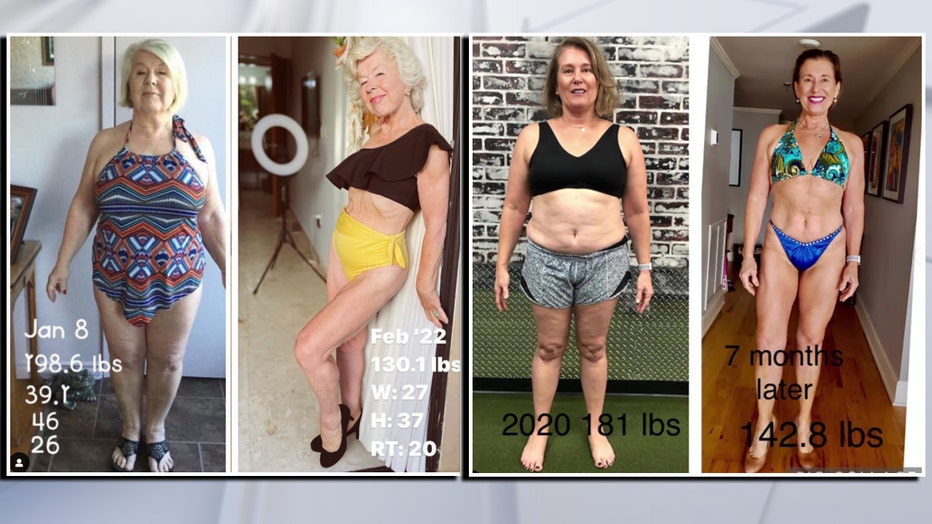 Joan (L) and Susan (R) before and after photos show how far they've come
Before, Joan had high blood pressure and type II diabetes. Now, she can lift 320 pounds and her health has transformed.
After connecting online, Susan became more than a fan. They're also friends. They work out together and support each other through the ups and downs.
With Joan's support, Susan is reaching her goals.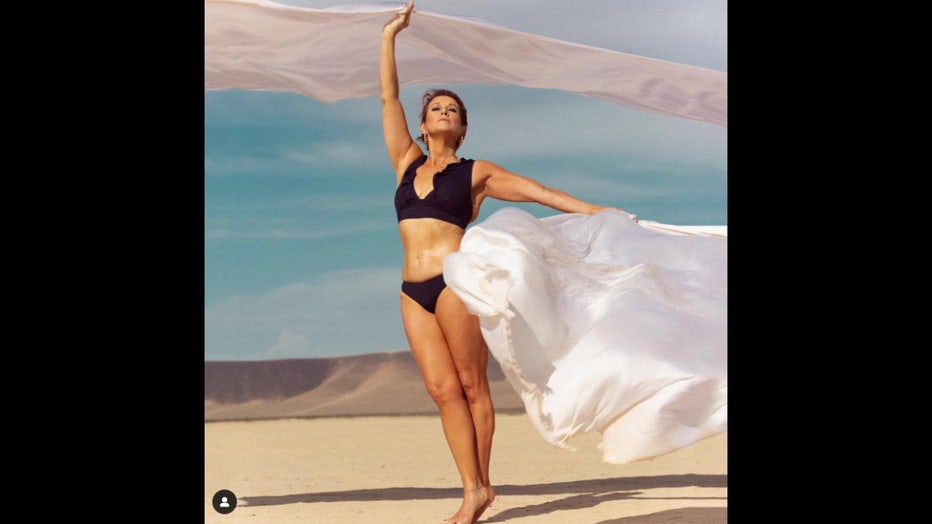 Photo shoot with Susan after losing the weight
"I actually lost 43 pounds and did the first photo shoot I've ever done in my life," Susan recalled. "The photo shoot was sort of this validation of this physical transformation that occurred."
The pounds have come off, her muscles have strengthened, and her confidence has soared.
"I feel joyous. I feel like I'm the happiest in my skin. I feel like I want to be seen," Susan said.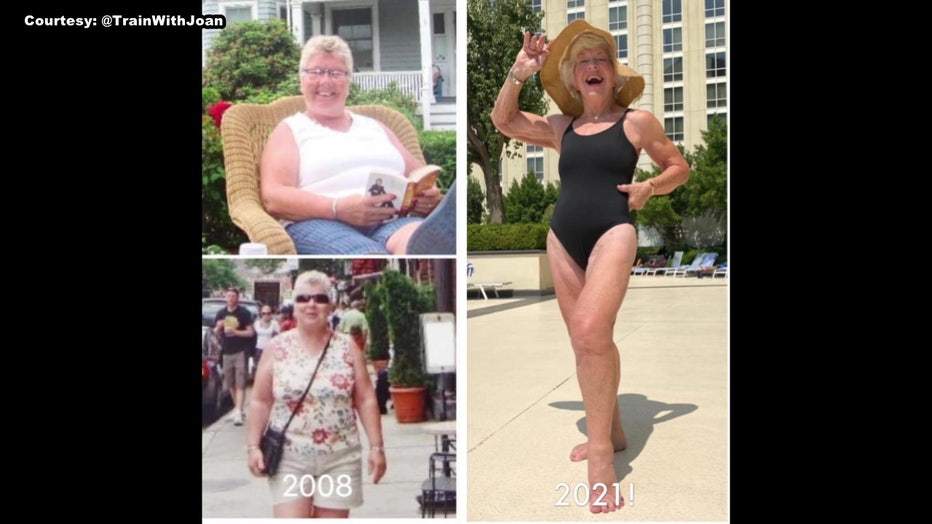 They both try to stick with a macronutrient eating plan; five meals a day with 175 grams of protein. They also limit their alcohol and stresses, and get plenty of sleep.
They both say posting about their journeys on Instagram has been an added joy.
"It shows literally how far I've come," Susan said, looking at her own before-and-after photo on Instagram.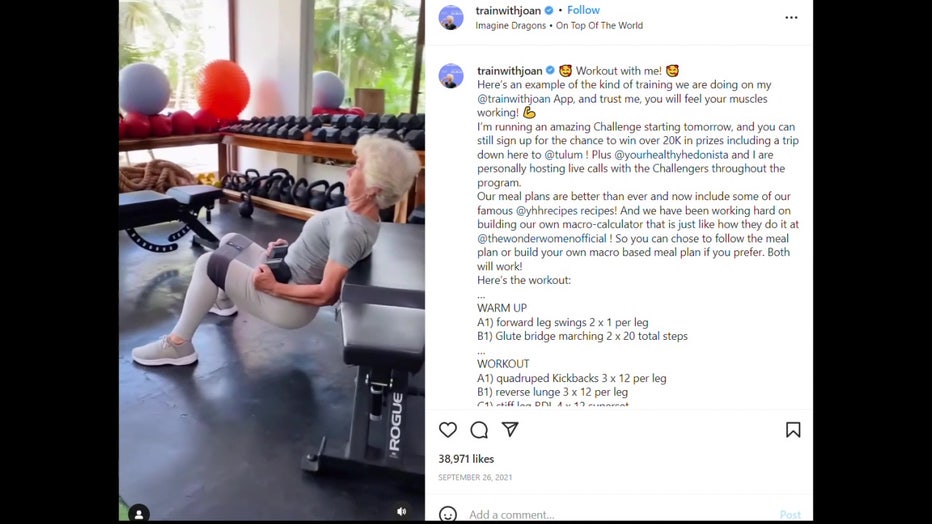 Train with Joan on Instagram has 1.5 million followers
Joan says she's still caught off guard when people recognize her in public, from her social media presence, but it happens. 
"People can stop me on the street they come up behind me, and they know who I am...I can't understand that," Joan said, but she's humble about her recognition. "People are so happy that I've given them hope, where they thought it was over for them. It's not. Not over for anyone."