Teen saves grandfather from burning home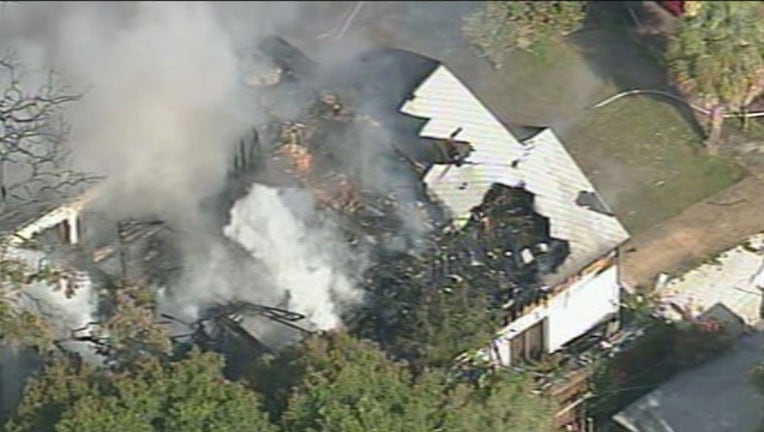 article
A teenager is credited with saving his grandfather's life after pulling him from a burning home Tuesday in Safety Harbor.
The fire was a two-alarm blaze that broke out on 3rd Street South around 5 p.m. Video showed smoke billowing into the sky.
An elderly man was asleep inside the home. His wife, daughter and granddaughter were several hundred yards away inside another home on the property.
The man's grandson saw the smoke and ran into the burning building to save him. They both got out of the home safely.
Dozens of firefighters rushed to the scene and had to call for assistance because the flames were spreading quickly. Several propane tanks in the shed exploded during the fire.
The home was completely destroyed. The four people who lived there are staying with family.
No word yet on the cause of the fire. Firefighters are investigating.