Texas woman dies from flesh-eating bacteria after raw oysters banquet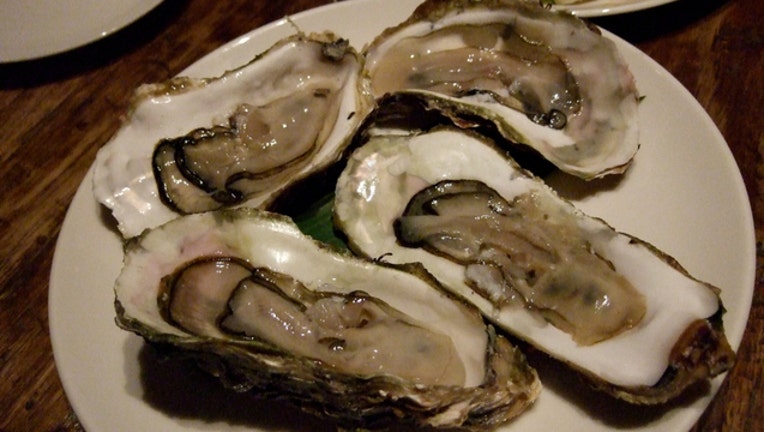 article
(FoxNews.com) - A Texas woman died in October from a flesh-eating bacteria after she consumed raw oysters.
Jeanette LeBlanc was crabbing with her friends and family on the Louisiana coast in September when she contracted the infection, KLFY reported. 
LeBlanc and her friend Karen Bowers picked up some raw oysters in a Westwego market for a treat. The two women ate about two dozen raw oysters each before LeBlanc became ill, Bowers said.
Bowers said her friend looked like she developed an allergic reaction.
"An allergic reaction of sorts, that's what I would call it. That's what we thought," Bowers told KLFY.
Two days later, LeBlanc's condition worsened and doctors informed her that she had vibrio.
LeBlanc's partner, Vicki Bergquist, explained vibrio to KLFY.
"It's a flesh-eating bacteria. She had severe wounds on her legs from that bacteria," Bergquist said.
The Centers for Disease Control and Prevention stated eating raw oysters "can increase the chance you will get sick with vibriosis." The CDC said people can also become infected with the bacteria after going swimming in warm seawater with an open wound.
LeBlanc fought the infection for 21 days but lost the battle on Oct. 15, 2017.
"I can't even imagine going through that for 21 days. Most people don't last," said Bowers said.
"She was bigger than life," Bergquist said. "She was a great person, laughed a lot, loved her family, loved her dad."
Bowers and Bergquist told KLFY they were working on raising awareness of vibrio.
"If they really knew what could happen to them and they could literally die within 48, 36 hours of eating raw oysters, is it really worth it?" Bowers said.
"If we had known that the risk was so high, I think she would've stopped eating oysters," Bergquist said.
Most infections happen between May and October and common symptoms include diarrhea, nausea, fever and chills. More severe infections can lead to death.  
More on FoxNews.com.