This panda thinks the D.C. blizzard is pure 'panda-monium'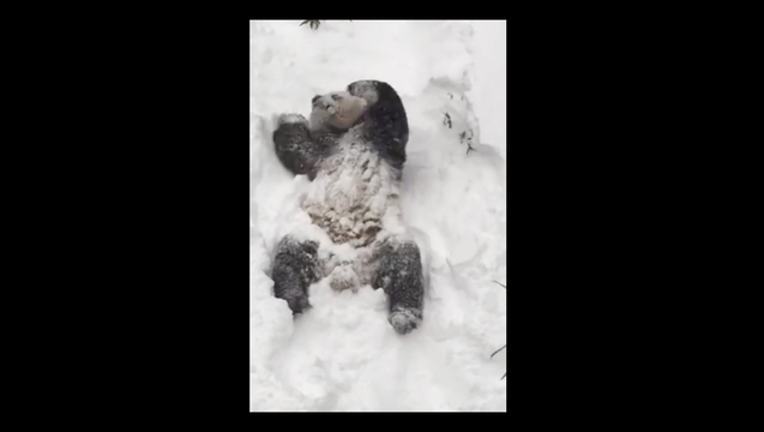 WASHINGTON, D.C. (KMSP) - While much of the East Coast lamented an epic blizzard that hit the region over the weekend, one particular resident adapted just fine.

The Smithsonian's National Zoo and Conservation Biology Institute in Washington, D.C. shared a video of Tian Tian the Panda in pure "panda-monium" rolling around in the snow with awe and delight. The area has recorded about 24-30 inches of snow thus far, and it's expected to cease on Saturday night.