Three accused of smuggling 150 pounds of weed into Boston airport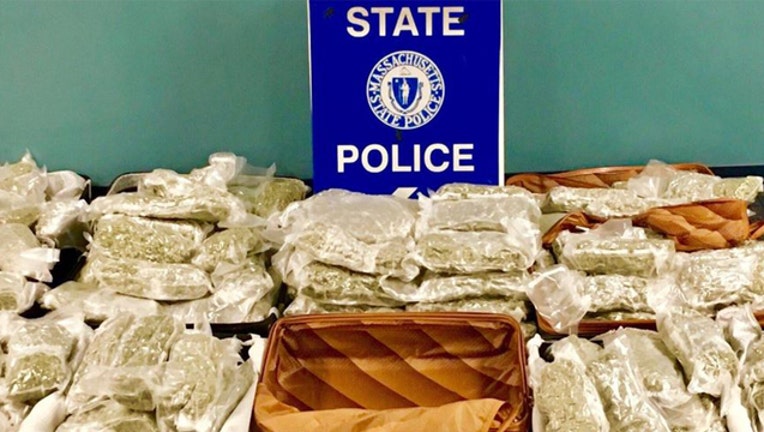 BOSTON, Mass. (FOX 13) - Three people from California were arrested and accused of trying to smuggle 150 pounds of marijuana in their checked luggage at Boston's Logan airport.
State and federal authorities arrested 48-year-old Jerry McNair, 57-year-old Ladonna Hardman, and 37-year-old Saudia Watson after receiving a tip from police in Sacramento County in California. Police said they saw McNair and Hardman exit the plane at Terminal B around 6 p.m. Saturday before heading to baggage claim. That's where police said they met with Watson.
"There's only three recreation dispensary in Massachusetts right now and the supply can't meet the demand," said Michael Maloney, a defense attorney and cannabis advocate. "There's a lot of individuals looking for medicine that simply don't have access to it. So, you know, I think you're gonna see a lot more of this type of situation."
McNair and Hardman refused to allow police to search their luggage and were arrested for possession of a Class D drug with intent to distribute, police said. Watson, however, did agree to be interviewed and allowed for her bags to be searched.
Officials said each suspect had roughly over 50 pounds of marijuana with them.