Fire at TradeWinds Island Resorts forces guests to evacuate overnight
ST. PETE BEACH, Fla. - In the middle of the night, guests staying inside one of the buildings at the TradeWinds Island Resorts property woke up to the sound of fire alarms.
St. Pete firefighters responded to the popular waterfront hotel around 2:30 a.m. Tuesday. Guests told FOX 13 that the air conditioning units caught fire. In a video shared by Michael Sorrels, flames were visible, shooting out of the building. 
According to a St. Pete Beach spokesperson, those staying on the fifth and sixth floors, plus the entire north half of the building, were evacuated. They were either moved to a different part of the resort or to a neighboring hotel. 
There were three people who had minor injuries.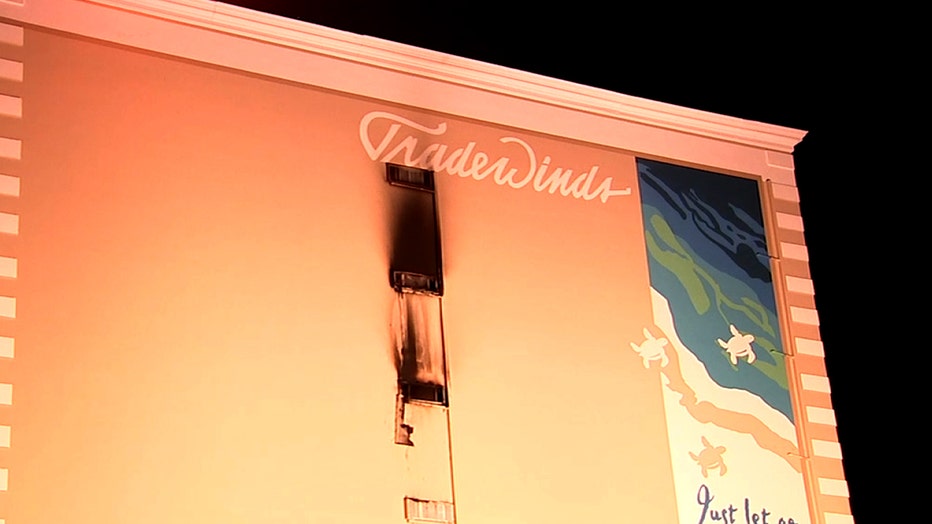 Smoke and fire damage visible outside building at Tradewinds Island Resort
After the fire was out, those air conditioning units on the top two floors of the tower appeared scorched 
"I just normally fell asleep at 12 last night, and then at 2 in the morning, the fire alarms started going off. I thought it was just a false alarm," said Innesa Grushetskiy, one of the guests who evacuated. "Then, I see everyone running out of the building from the stairs. My family and I followed down. We went to check around from behind the building and saw smoke."
There is no word yet on the number of people who were asked to leave. The cause of the fire remains under investigation.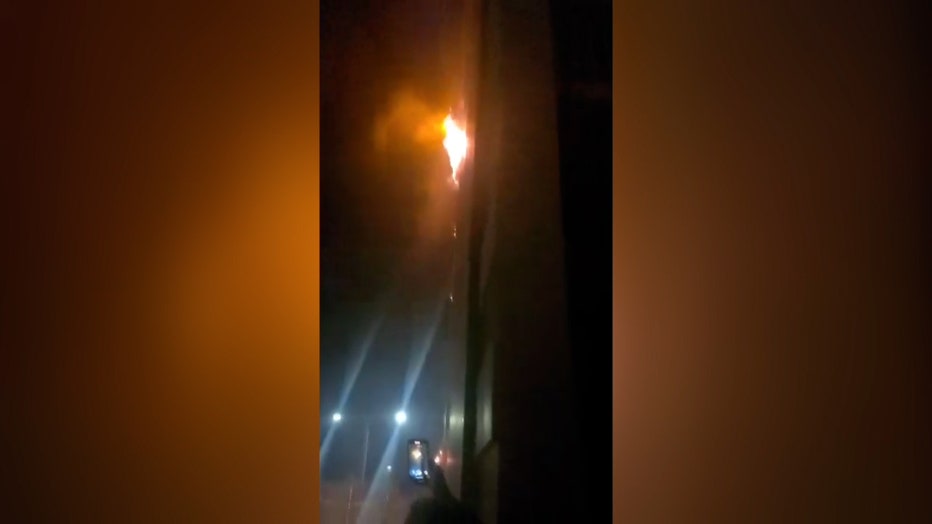 Screenshot from video provided by Michael Sorrels, showing flames from Tradewinds Island Resort building